Midwest IFT Symposium
Technology's Impact on our Eating Habits
The Impact of the Eating Habits of Millennials and Gen-Z on the Food Industry
Schedule
Symposium Sponsor

8:30-9:30 AM Panel Presentation
Blurry or Dial-In: Technology and Personalized Nutrition
The Symposium will begin with a historical perspective as Jeff Grogg revisits his talk from 2010 predicting the future of food in 2020. He will provide a then-and-now look at food trends covering trends that became mainstream, those that faded, and others that sprouted as technology and the digital age penetrated the food and consumer world.
Despite demanding health conscious consumers, among the most challenged trends to take hold, is personalized nutrition.
Mihai Hogea will share current innovations to help consumers eat the way they say they want to eat and provide a food industry perspective as consumers have more access to technology, and what pressures this creates in the development kitchen, manufacturing lines, and delivering "data", nutritional or otherwise, to consumers.
Speaker Panel
Britt Burton-Freeman, Ph.D., Professor and Chair of the Department of Food Science and Nutrition at the Illinois Institute of Technology (Illinois Tech) and Director of the Center for Nutrition Research.
Dr. Burton-Freeman's research interests are in addressing risk factors of cardio-metabolic disease through dietary approaches focused on whole foods and their unique nutritional/bioactive attributes. Her interest's lies at the intersection of food's physical-chemical properties and their impact on human physiology including the dynamic relationship with the gut microbiome affecting human health status.
Dr. Freeman also co-leads a nutrition and health initiative with food industry partners and government collaborators to provide critical science that supports policy and dietary recommendations promoting nutritional quality and healthy food choices.
Dr. Burton-Freeman is actively involved in multiple professional societies dedicated to health and disease abatement, publishes in top journals and is co Editor-in-Chief of Nutrition and Healthy Aging. She received her PhD in Nutritional Biology and completed a postdoctoral fellowship in Internal Medicine at UC Davis.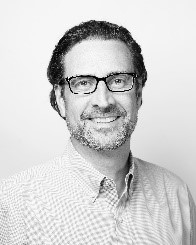 Jeff Grogg, Managing Director, JPG
Jeff founded JPG in 2009 to create a paradigm shift in the success-rate of new food products by integrating break-through innovation, operations know-how, and focus on business results.
With three decades of experience guiding food & beverage brands of all sizes, Jeff is a sought-after thought leader and has spoken at conferences in the United States, Canada, and Europe on topics such as The Future of Health Foods, Commercializing Innovation, and Innovation in a Troubled Economy.
He is a board member of This Saves Lives and King Arthur Flour and co-founder of Cask & Kettle.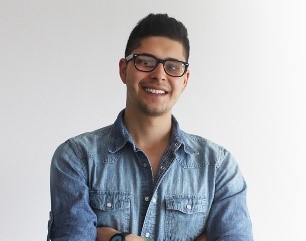 Mihai Hogea, Co-Founder and Head of Design, Pepper Life
Mihai Hogea is a designer and entrepreneur with over a decade of experience in industrial design, product development, and strategic design.
Throughout his diverse career, he has collaborated with clients of all shapes, sizes, and categories that range from Fortune 500 companies to universities and early-stage ventures.
Many of the products he has supported have been recognized by international design awards including iF Design award, Red Dot, IDEA and Good Design and he holds over a dozen design and utility patents.
Mihai is the co-founder and Head of Design at Pepper Life, where he is currently responsible for the company's product and creative vision. Pepper is a nutrition management platform that uses connected hardware and analytics tools to empower people to better log and manage their personal nutrition. Pepper debuted at CES in 2019, and has been featured in WIRED, Cnet, Chicagoinno, and The Spoon. Through Pepper, Mihai has participated and graduated from both the 2019 Brinc Poland IoT hardware accelerator and 2020 Techstars-BSH Future Home accelerator.
11:00 AM-12:00 PM Break-Out Sessions - Technology's Impact on our Eating Habits
E-Commerce in the Food Industry
How important is e-commerce in the food industry? Join this session and learn how the 2020 Global Pandemic has changed consumers' viewpoints on ordering food online and how quickly e-commerce asserted its dominance in the CPG Industry as a whole.
More importantly, identify what are the ways we as manufacturers and ingredient solutions providers can quickly transition traditional ways of doing business into the world of digital transformation. We will also highlight how to keep bakery items top of mind for impulse shoppers.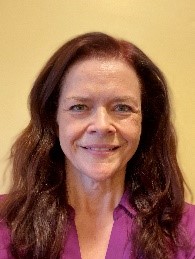 Marge O'Brien, Director, Global Market Research and Insights, Corbion
Marge O'Brien is the Director, Global Market Research and Insights for Corbion, a global market leader in lactic acid, lactic acid derivatives and lactides, and a leader in functional blends containing enzymes, emulsifiers, minerals and vitamins.
Marge is respected for being a strategic thinker with proven ability to conduct analyses, identify opportunities, and develop/implement programs to position clients for long-term success.
Skip the Cow: Oatmilk Market Surges in Plant-Based Milk Segment
In the midst of the pandemic Grain Millers' continue to see oat based products entering the market – but it really began earlier in Europe and entered into the US market a couple of years ago.
What has oats provided as a benefit to this rapid growth in both grocery and foodservice beverages? Grain MIllers will explore the market why's and where's along with the technology developments that has allowed for oats to enter into this highly competitive category. Whether you are a product developer in the food or restaurant industry – this session is for you!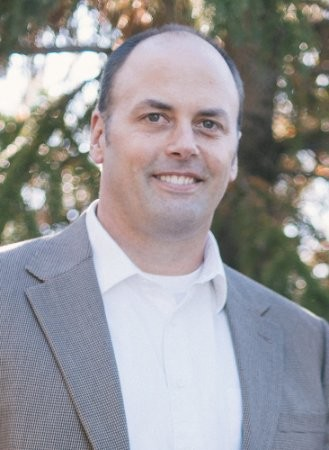 Bill Liska, Grain Millers, Inc., Oat Sales Manager
Bill grew up in a small town in Northeast Nebraska. He achieved his Masters of Food Science from the University of Nebraska-Lincoln and has worked in the oat milling industry since 1997. His years of growing up in farming, technical education in food, and job experiences in laboratories, QA, and operations has provided him with a diverse understanding and background for his current role as a sales manager for Grain Millers. He enjoys spending his time with his wife and any family-oriented activity (and with five kids, there are plenty!).
1:00-2:00 PM Break-Out Sessions - The Impact of the Eating Habits of Millennials and Gen-Z on the Food Industry
With a combined total of 4.5 billion people worldwide, Millennials and Gen Z continue to revolutionize the food and beverage industry. Their spending power, lifestyle motivations, and personalized preferences have seen a powerful impact on the food environment.
Virtually every aspect of the food industry has been impacted by the preferences of millennials and Gen-Z generations. The Gen Z segment recently overtook millennials as the largest segment of the US population representing 24% followed by millennials and baby boomers.
As consumers, both generations express great interest in products that meet their individual needs; allowing them the freedom to experiment with new brands, flavors, and tastes.
Millennials and Gen-Zers are also concerned about health and wellness, sustainability, climate change, animal welfare and food waste. We will explore how this tech-savvy group already has had an impact on the food and beverage industry and will highlight their eating habits, purchase behavior, and some key differentiations that will define the current and future state of the food industry and will help brands target these influential consumers.
Co-Speakers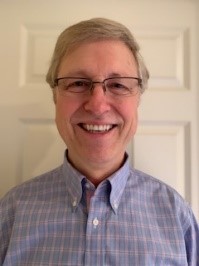 Norm Schute, Technical Development Manager, Brenntag Food & Nutrition
Norm brings over 34 years of technical and sales experience in the application of specialty ingredients. Prior to joining Brenntag, Norm was the Technical Sales representative for the Dow Chemical's Food Group.
Norm holds a Bachelor of Science in Biology from the University of CA, San Diego. Norm and his family live in Bethlehem, PA. Norm enjoys spending time with his family, traveling, cooking, biking, volunteering, and woodworking.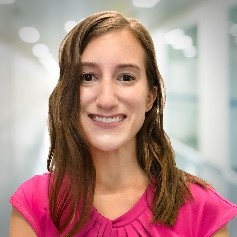 Rebecca Shurhay, Marketing Analyst, Flavorchem
Rebecca Shurhay conducts market research and works with flavorists, R&D, and sales to help food and beverage brands innovate and create new product concepts based on the latest trends.
She authors a monthly column focusing on the hottest topics in the industry and has presented webinars based on these findings. Rebecca was featured on FoodNavigator-USA's podcast, discussing the top trends in quarantine snacking, and her work was published in Snack Food and Wholesale Bakery.
She has a passion for health & wellness, completing 4 marathons. Rebecca earned her bachelor's degree in Advertising from University of Illinois at Urbana-Champaign.
Plant Proteins: A Path Forward to Address Global Concerns
By 2025, the global demand for protein ingredients is expected to reach 7 million tons and generate revenues of nearly $70 billion. Specifically, there is a growing interest in novel plant-based protein ingredients to partially replace a market sector that has been dominated by traditional protein ingredients such as milk and soy proteins.
A growing interest in sustainable and environment friendly sources is among the reasons that have led to heightened interest in novel plant proteins. Other drivers include seeking lower cost compared to traditional protein ingredients, valorizing by-products by utilizing current processing streams, finding a unique and a competitive place in the market, replacing unfamiliar ingredients with functional proteins (clean label), overcoming functionality limitations of specific proteins, and utilizing all possible resources to expand the overall ingredients supply.
Another important contributing factor is securing additional protein sources for the growing population, projected to reach 10 billion in 2050. The demonstration of equivalent or superior/new functionality of novel plant proteins compared to existing alternatives is thus essential to both the consumer and food industry and the consumer.
However, there is limited consumer and producer knowledge of plant proteins other than soy. Food producers are seeking information on the nutritional, physiological and functional characteristics of plant proteins. Additionally, efficient extraction and functionalization procedures are needed.
This presentation will cover our efforts in enhancing the viability of plant protein through optimization of extraction technologies, protein modification, and breeding. Specifically, the presentation will highlight the protein structural and functional properties as impacted by extraction, functionalization, and breeding.
B. Pam Ismail, Ph.D., Professor and Director, Plant Protein Innovation Center, Dept. of Food Science and Nutrition, University of Minnesota
Dr. Pam Ismail, is a Professor at the Department of Food Science and Nutrition, University of Minnesota. She is the founder and director of the Plant Protein Innovation Center. Dr. Ismail has over 20 years of experience in Food Chemistry research focused on analytical chemistry, protein chemistry, and chemistry and fate of bioactive food constituents. Her research focuses on chemical characterization and enhancement of functionality, safety, bioavailability, and bioactivity of food proteins, following novel processing and analytical approaches. She is the recipient of a "Distinguished Teaching Award" and an "Outstanding Professor Award".
3:30-4:30 PM Closing Keynote
Technology-Empowered Consumers: How They Raise the Bar on R&D
Technology has enabled consumers to find information, products, and like-minded others who share their needs and passions. This has empowered a generation of consumers who have high expectations, accept fewer trade-offs, and can make products themselves (if companies don't move fast enough!). How can food company R&D lean in and leverage this technology and also use science and (other) technologies to deliver on consumers' fast evolving needs…and grow their businesses along the way?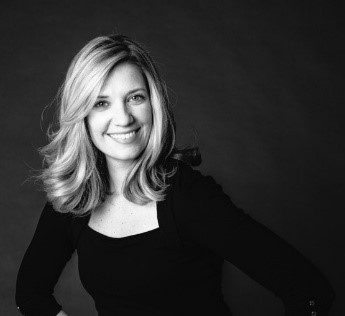 Katie Hernandez, VP Global R&D, Mars/Wrigley
Katie Hernandez is currently the Vice President of Global R&D Fruity Confections at Mars Wrigley. She has held this position for the past 3 years, with additional responsibilities leading the Global R&D Design and New Business Development teams. Her career at Mars Wrigley started 17 years ago after joining from her first job at PepsiCo.
Katie began her R&D career as a packaging engineer, naturally finding her way into consumer-focused innovation roles working on well-loved brands such as Gatorade and Quaker Oats, delivering to market new packaging innovation such as the Gatorade All Stars. When she joined the Wrigley Company in 2003, she joined the Global Packaging Team and continued to develop her love for innovation, uncovering consumer problems and needs and designing great packaging experiences to address these insights.
One of her proudest accomplishments to date is her development of the Eclipse gum bottle which was first to market in the U.S. for the category in 2006. Since then, Katie moved beyond packaging, spending several years as a marketer on the U.S. business before returning to R&D leadership roles which expanded her responsibilities to include product and process development.
Katie has since held R&D various leadership positions, including the R&D Head for the U.S. Gum Leadership team, Director of Quality & Food Safety for the Americas region, and the R&D Head for the Mexico management team. In her recent years within the Fruity Confections role, Katie's team has delivered numerous new product and packaging innovations to market, including the consumer buzzed about Zombie Skittles, Starburst Swirlers and Skittles Yogurty Dips.
Outside of Mars Wrigley, Katie is also a small business owner, combining her entrepreneurial spirit with her passion of yoga, starting Coconut Yoga in Chicago in 2017. In light of the current COVID-19 circumstances, she has pivoted her business model to offer classes 100% online and is choosing to look at the opportunities ahead as new challenges yet to unfold. Katie is an innovator at heart and has learned that there is no better time than the present to live your life to your fullest.
Katie lives in Chicago with her husband Tony of 15 years, their 10-year-old daughter Lola who is an avid gymnast, and their sweet dog Coco and fish Captain Jack. She earned her Bachelor of Science in Packaging from Michigan State University, and her Master of Science in Product Design & Development from Northwestern University.