MNIFT Section Sponsorship Packages
MNIFT is now offering sponsorship packages to streamline the sponsor gathering / contact process and to allow sponsoring organizations to "package" their different means of sponsoring MNIFT into one payment and one process annually. This new level of sponsorship is called Section Sponsorship.
Individual event sponsorships will also still be available. The chart below describes our new Section Sponsorship Program..

Newsletter Sponsor Details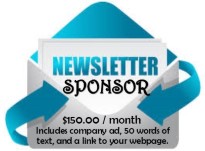 Includes company ad on the enewsletter, 50 words of text and a link to webpage.
$150 Each
Dinner Meeting Sponsor Details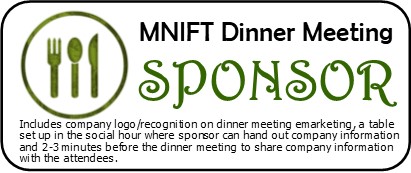 Includes company logo/recognition on dinner meeting emarketing, a table set up in the social hour where sponsor can hand out company information and 2-3 minutes before the dinner meeting to share company information with the attendees.
$250 Each

You can drag the chart left and right on smaller screens.
| Package | Gold | Silver | Bronze | Individual |
| --- | --- | --- | --- | --- |
| Purchase Package | $3,000 | $2,000 | $1,000 | See Below |
| Logo on website (all pages) | $1,000 Value | $1,000 Value | $1,000 Value | N/A |
| Logo on all emarketing | $1,000 Value | $750 Value | $500 Value | N/A |
| Suppliers' Expo Sponsor | $1,000 Value | $750 Value | $500 Value | View Suppliers' Expo Sponsorship |
| Golf Outing Sponsor | $1,000 Value | $750 Value | $500 Value | View Golf Outing Sponsorship |
| Silent Auction Sponsor | $1,000 Value | $750 Value | $500 Value | View Silent Auction Sponsorship |
| Newsletter Sponsor | $150 Annually | $150 Annually | $150 Annually | $150 Each |
| Dinner Meeting Sponsor | $250 Annually | $250 Annually | $250 Annually | $250 Each |
| Total Value of Section Sponsorship | $5,400 | $4,400 | $3,400 | N/A |