Thursday, September 22, 2022
MNIFT and Phi Tau Sigma Joint Kick-Off Meeting
Room 23 and 15 in the Department of Food Science and Nutrition
1334 Eckles Avenue
University of Minnesota
St Paul, MN 55108
(In-person and online)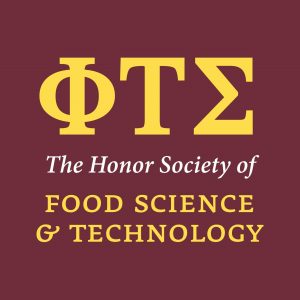 Co-Sponsored by
ΦTΣ University of Minnesota Chapter Phi Tau Sigma: Honor Society for Food Science and Technology
Register Now
Overview:
The Minnesota Section Institute of Food Technologists and the University of Minnesota Chapter Phi Tau Sigma: Honor Society for Food Science and Technology is organizing a joint kick-off meeting for students, professionals, and professors. MN IFT's mission is to advance food science and nutrition with local partners across the food system. They work to develop and advance careers in food science, promote networking, support diversity and create a sense of inclusivity.
History of the President's Award
The President's Award was established by the Minnesota Section of the Institute of Food Technologists in 1987. In the words of the Bylaw adopted to formally establish the Award, its purpose is "to recognize a member in the section who has served the Section and the profession in an outstanding manner".
The Award consists of an engraved plaque with the citation and an honorarium. The presentation is featured at the first dinner meeting of the year for the Minnesota IFT Section.
All members of the Minnesota Section are eligible for this award. The selection of the award is made by a committee of the Section, which is comprised of current and former Presidents of the Minnesota Section, with the committee begins chaired by the immediate past President of the Minnesota Section. Nomination for the award may be made by any member of the Minnesota Section. The Award recognizes the dedication that many IFT members have to their professional scientific society and says "thank you" to all who have given their time to improve the future of the food sector. The recipient of the Award will be announced during the meeting itself. The past recipient of the President's Award for the year 2020 was Dr. Mary Schmidl.
Speaker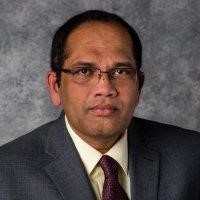 Dr. Srinivas Janaswamy
Associate Professor, Dairy and Food Science Department, South Dakota State University
Topic: "From Field to Film"
Plastic waste is found everywhere from the Arctic to our blood systems, and it's not going anywhere anytime soon. That's because, depending on the plastic, it takes hundreds of years for it to break down—some estimates say 1,000 years. "During the process, a lot of damage is being done to the environment," says Srinivas Janaswamy, associate professor of dairy and food science at South Dakota State University. Janaswamy's background in physics and his research into three-dimensional structures of carbohydrates and starch triggered his interest in finding a material to replace packaging plastics. The idea behind Janaswamy's current approach traces back to 2016 when he made films from cellulose powder with a collaborator at the U.S. Department of Agriculture (USDA) who was working on cellulose extraction. He's now leading a team of researchers that recently received a $480,000 USDA grant. They're hoping to solve two problems with one product by creating a strong, sustainable, and flexible packaging film that biodegrades quickly and is made from agricultural biomass.
Celebrating 50 years of the Department of Food Science and Nutrition
;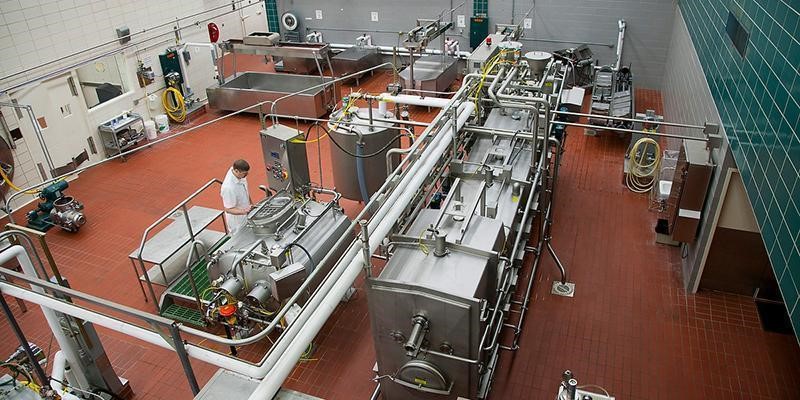 The Department of Food Science and Nutrition is turning 50 years old and we are excited to share our happiness with you during this meeting. To celebrate our department, we will provide a tour of our pilot plant (The Joseph J. Warthesen Food Processing Center) where we make a variety of flavors of ice cream and different types of cheese.

Reservations
Online credit card payment is preferred, or you can pay the night of the event if needed. If you have special dietary needs, please email us if those options are not on the registration website.
If you have additional questions or need to cancel, please contact Priyanshi Chaturvedi (206-488-9341) or Leslie Loehr (515-351-7586).
NOTE: Please register for receiving the zoom login information if you plan to attend remotely. If you cancel after the deadline, you are still responsible for payment but please let us know you will not be attending.
Location
Room 23 and 15 in the Department of Food Science and Nutrition
1334 Eckles Avenue
University of Minnesota, St Paul, MN 55108
Schedule
Thursday, September 22, 2022
4:00 - 5:00 PM Board of Directors Meeting
5:00- 5:30 PM Tour the University of Minnesota Pilot Plant (Optional)
5:30-6:30 PM Check-in/Social Time, Food and Beverages
6:30-7:30 PM Speaker
7:30-7:45PM Recognition for the President's Award
7:45-8:00 PM Questions/Closing Remarks
Registration
Online ZOOM ONLY registration for members: $5
In-person registration:
Members $15.00
Nonmembers - $20.00
Retiree's/Displaced Members - $5.00
Students – $5.00
Food and non-alcoholic beverages will be served.
Register Now
University of Minnesota Chapter Phi Tau Sigma: Honor Society for Food Science and Technology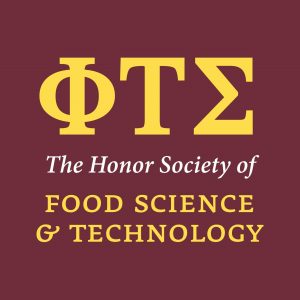 Mission and Purpose:
The mission of Phi Tau Sigma is to raise the stature and recognize scholarly achievements of the Food Science and Technology profession. This mission is achieved by encouraging outstanding achievement by Food Science students and professionals, and by enhancing Food Science professionals through the Phi Tau Sigma member network.
The group also organized Building a Science Bridge to Africa and Beyond project. The program aims at improving the access of students and researchers in higher education on the African continent to peer-reviewed research articles and books.
View the informational pamphlet to learn more and how you can participate.
Visit phitausigma.org for more information about membership.
For questions/comments/additional information please contact Mary Schmidl or Priyanshi Chaturvedi
Follow us on social media: Linkedin Youtube
For more information, visit our Website.