Virtual New Professional Career Panel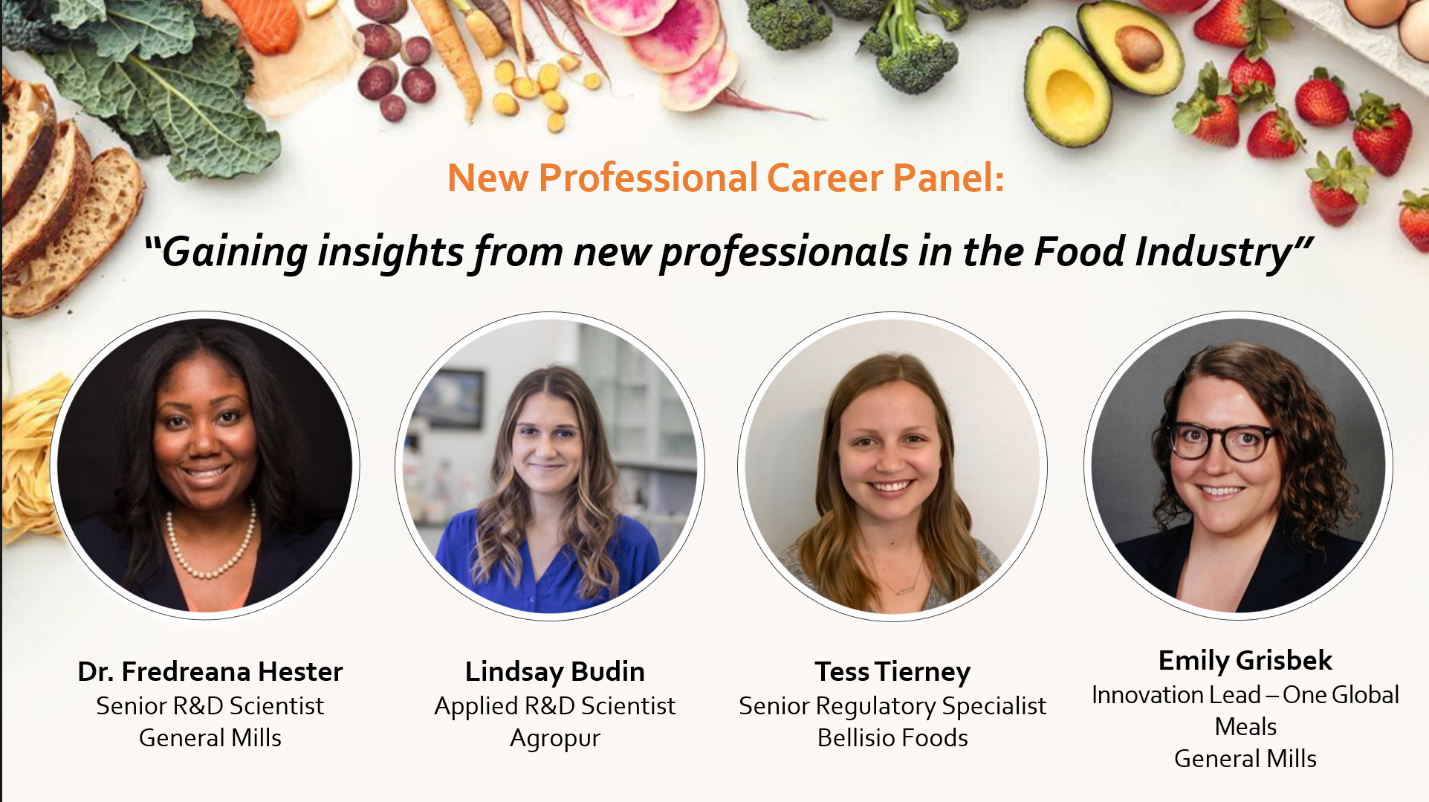 MNIFT New Professionals & UMN Food Science and Nutrition Club invite you to an exciting virtual career panel discussion with a talented group of young professionals in the Food Industry on March 4th, 4:30-5:30 PM!
What is a career panel? Career panels are in opportunity for students to interact with professionals to learn about what it takes to prepare for a specific career and what it takes to be successful in a world of work in general. This career panel will focus on the new professional's experience, less than 10 years in industry, in the food industry. Our panelists have a wide variety of educational and background experience!
Each of the panelists will share their unique perspectives and early career journey within the Food Industry. The audience will have an opportunity to interact and ask questions to the panelists. Whether it is about early career job searching or how to adapt from being a student to employee – all questions are welcome! Join us for networking and conversation!
When:
Thursday, March 4th, from 4:30-5:30pm
Where: Zoom Meeting
The zoom link will be included in your registration confirmation email.
Registration is FREE!
Open to all but geared towards students
Register Now!
Please contact Lindsay Budin (Lindsay.Budin@agropur.com) for more info!