June 2022 Networking Happy Hour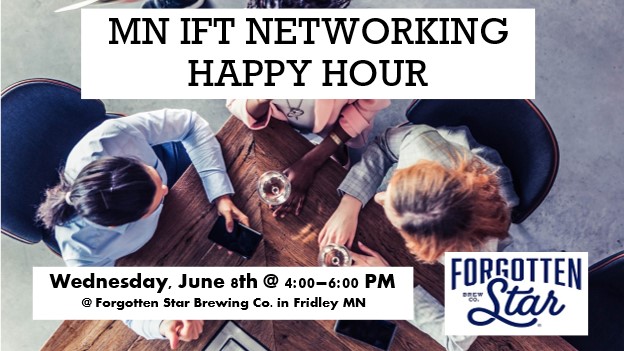 Please join the MN IFT for happy hour & networking at Forgotten Star Brewing Co. Beverages and light appetizers will be provided with your registration. We hope to see you there!
Forgotten Star Brewing Co is a local brewery in Fridley MN located in water remains of the previous Northern Pump Company, a manufacturer of water pumps for firefighting, but shifted operations during WWII to made navy ship guns. In which it played an important part and was awarded "Excellence in Production" by the military, proudly displayed on the north smokestack in the form of 6 stars and a E. Which makes this company and its history, truly a Forgotten Star.
Who:
Anyone in MN IFT is welcome to attend!
When: Wednesday, June 8th from 4:00 to 6:00 PM
Where: Forgotten Star Brewing Co.
38 Northern Stacks Dr, Fridley, MN 55421
Cost: $15 (includes two drinks and light appetizers)