Thursday, January 19, 2023 @ 5:00 PM
At Cargill Office Center - In-Person (Plus a Virtual Option!)
Register Now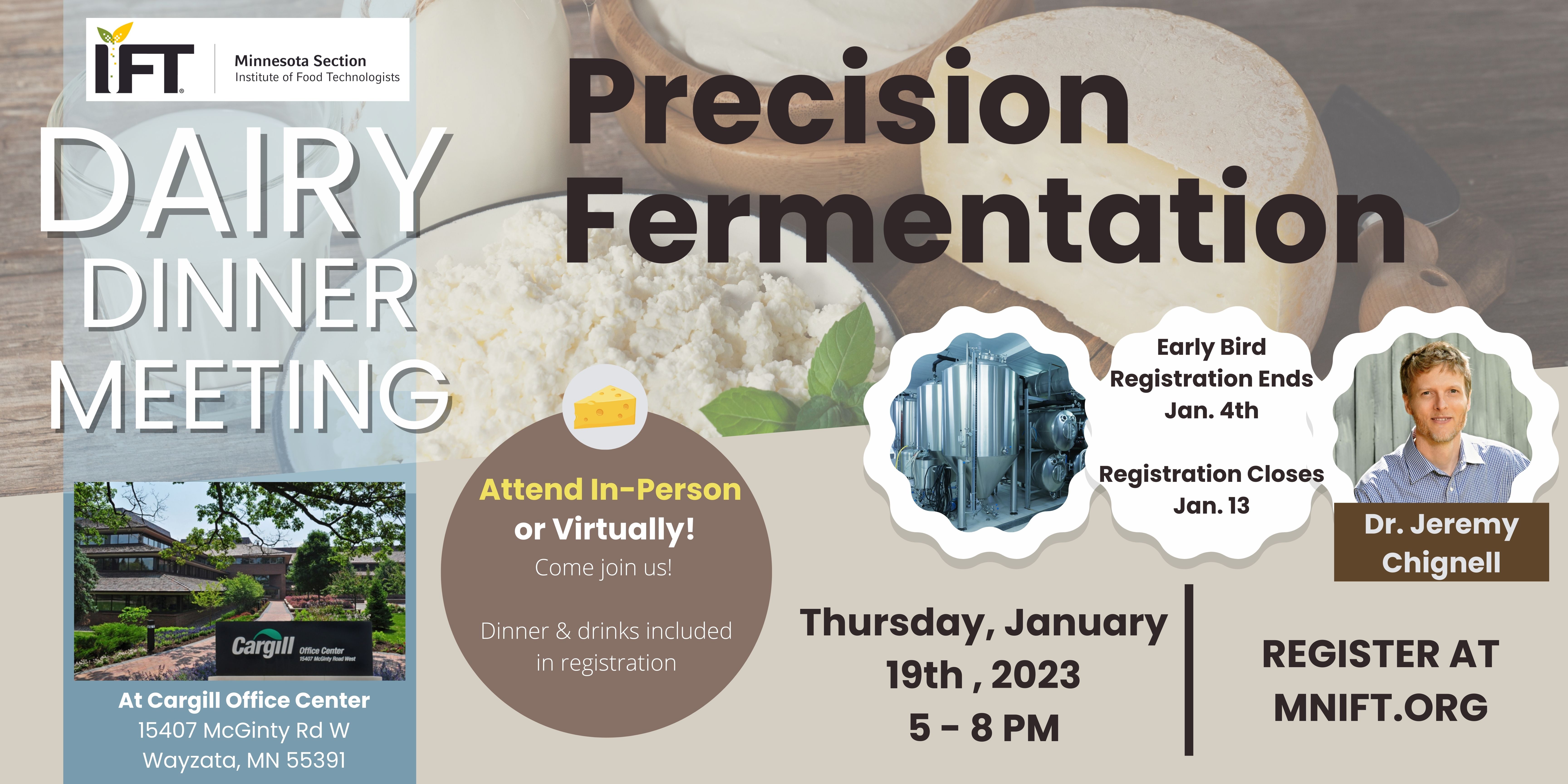 Precision Fermentation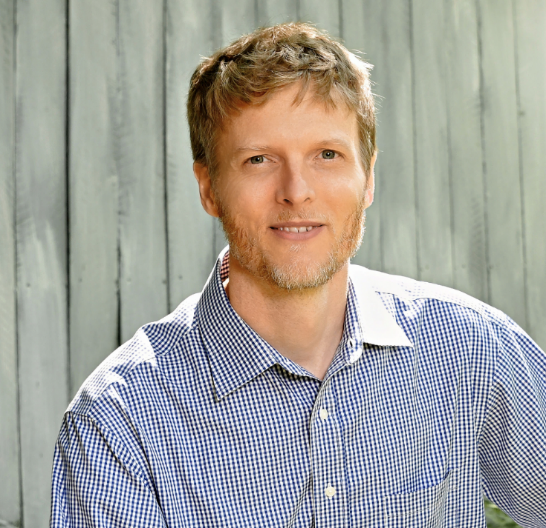 Speaker
Dr. Jeremy Chignell
Senior Fermentation Engineer
Synonym, Inc
Overview: Sometime in November 2022, the earth's human population reached eight billion people. The increase from seven billion to eight billion people occurred over the past 12 years, and the global population is expected to reach nearly 10 billion by 2050. As the population has increased, global protein consumption also has increased, especially as living standards improve. Strong preference for meat in China and other high-growth Asian countries has fueled a 40% global increase in meat consumption over the past 20 years. While total protein consumption will continue to increase, a shift in the types of protein consumed is expected due to demographics and consumer trends. In addition, the relative increase in population growth of India and Latin American countries likely will result in a relative decrease in global beef consumption in favor of legumes and seafood.
Worldwide milk consumption, however, is expected to increase by at least 1.5% through 2030. Consumer trends show a trend of diversification in protein sources toward fortified, high-protein products and animal-free options. In the latter case, consumers are driven by a combination of concerns about the high land and resource requirements for animal-based meat and milk production and the high carbon emissions and documented risks of zoonotic diseases associated with animal agriculture.
One approach to address these emerging consumer trends has been repurposing humanity's oldest food technology. Fermentation has been used for food preservation and transformation since ~7000 BCE. Over the past century, a new flavor of fermentation has been developed that applies a 'brewing' approach to make food ingredients in a way similar to that used to brew beer or wine. A genetically-engineered yeast is developed to have the capability to produce any protein of interest, e.g., whey, casein, egg white proteins, gelatin, or even myoglobin. This new, "precision" application of fermentation offers a new way to produce familiar animal proteins with dramatically less water, energy, land mass and promises increased food security (proteins may be produced anywhere, with less vulnerability to supply chain disruptions or weather). However, this technology faces considerable hurdles, including yield requirements for profitability when making commodity proteins and current shortages in available fermentation capacity. This discussion will describe the methods and challenges of precision fermentation and how Synonym, Inc. addresses the need for fermentation capacity through a novel combination of design and infrastructure financing.
Jeremy Chignell is a Senior Fermentation Engineer at Synonym, Inc., an emerging company that provides novel design and financing solutions for commercial biomanufacturing facilities. Prior to joining Synonym, he was Sr. Fermentation Scientist at Bio-Cat Microbials, LLC in Shakopee, MN, a custom fermentation company specializing in the production of Bacillus spores as dietary supplements (probiotics) and as crop growth stimulants. Previous roles include fermentation scientist positions at The Good Food Institute, Cargill, Inc (Plymouth, MN), and Dupont (Madison, WI). Jeremy completed his PhD in Chemical and Biological Engineering at Colorado State University (Fort Collins), focusing his research on microbial biotechnology. Jeremy's expertise lies in microbial physiology, fermentation process design, and applications of genomics technologies to biotechnology and microbiome systems.
Location
Cargill Office Center
15407 McGinty Rd W
Wayzata, MN 55391
Reservations
Register online at www.mnift.org. Registration will stay open until Friday, January 13th, at 10:00 PM. Early Bird registration ends on January 4th, 2023. If you have questions please contact Hasmukh Patel or Leslie Kowalczyk.
Registration costs will include drinks and food.
NOTE: Virtual registrations will include the Zoom meeting information on the confirmation
Schedule
Thursday, January 19, 2023
4:00 – 5:00 PM Board of Directors Meeting**
5:00 – 5:45 PM Networking
5:45 – 7:00 PM Dinner
7:00 – 7:50 PM "Precision Fermentation" by Dr. Jeremy Chignell
7:50 – 8:00 PM Closing Remarks & Networking
** Zoom link and meeting placeholder will be sent with agenda by MNIFT President for BOD members.
Cost:
| Type | Until End of Day January 4th | Starting January 5th |
| --- | --- | --- |
| In-Person Member | $35 | $40 |
| In-Person Non-Member | $40 | $45 |
| In-Person Student | $15 | $20 |
| Virtual Member | $5 | $5 |
| Virtual Non-Member | $10 | $10 |
| Virtual Student | Free | Free |
Reservations must be made by January 13th at 10:00 PM
Register Now