Wednesday, January 22, 2020
Dairy Meeting Event
Register Now
*New Registration Fee Schedule*
Regular/Early Bird Registration Fees until Thursday, January 16th @ 5PM

Increased $5.00 Registration Fee starting Thursday, January 16th @ 5PM

Registration closes Wednesday, January 22 @ 5PM
Topic: Discovery and Application of Native CRISPR-Cas in Dairy Starter Cultures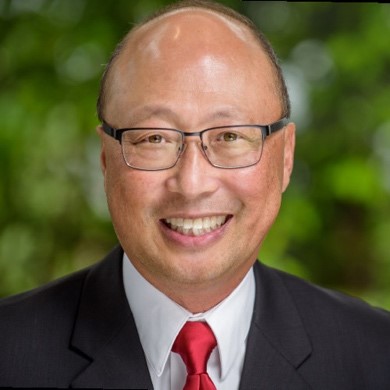 Speaker: Dr. Dennis Romero, Technical Fellow, DuPont
Dennis received his BS in Microbiology and MS in Food Science & Nutrition (1983) from the University of Minnesota (with Dr. Larry McKay) and his PhD in Microbiology (1990) from North Carolina State University with Dr. Todd R. Klaenhammer (another UMinn alum and a student of Dr. McKay).
Currently, He is a Technical Fellow in DuPont Nutrition & Biosciences (located in Madison WI) which encompasses food, health, pharma and biotech. Specifically, he is in the Culture Development R&D group which focuses on starter cultures, probiotics, food protection and food enzyme products for the food industry. He has been with the company since 1994 as a Senior Principal Scientist and R&D Group Manager up until recently elected as a Technical Fellow. His technical expertise is in the physiology, genetics and molecular biology of lactic acid bacteria and their applications. Prior to joining what is now DuPont, he worked as a Senior Scientist at a French biotech company (Transgene SA, Strasbourg FR) and at Promega Corp in Madison WI.
Dennis will speak on a gene-editing technology known as CRISPR (Clustered Regularly Interspaced Short Palindromic Repeats) and its accidental discovery and applications in dairy foods. Don't miss out on an opportunity to better understand this technology and why it is regulated as a non-GMO advancement in food science.
Location
The University of Minnesota, St. Paul Student Center - North Star Ballroom
2017 Buford Avenue
Saint Paul, MN 55108
Parking
Options include: Gortner Avenue Ramp; Paid surface lot parking managed by UMN Parking & Transportation Services is available with an entrance off of Commonwealth Ave (in front of the FSCN Building). Limited number of parking vouchers will be provided on a first come first served basis. The daily rate is $4 after 5 PM; Street parking is available on the streets (some may be metered).
Reservations
On-line credit card payment is preferred or you can pay the night of the event if needed. Reservations are due by Wednesday, January 22 at 5:00 PM. If you have special dietary needs such as allergies, gluten free etc., have additional questions or need to cancel please call Tanu Tokle at 479-856-1583 or email TanuT@qualitechco.com.
NOTE: Everyone needs to register.
Schedule
Wednesday, January 22, 2020
Schedule
4:00-5:00 pm Executive Board meeting (St. Paul Student Center Conf Room)


-or-

UMN Dairy Pilot Plant Tour (gather in lobby of FSCN building)
5:00-5:45 pm Networking – North Star Ballroom (in St Paul Student Center)
5:45-7:00 pm Meal – North Star Ballroom
6:45-7:30 pm Speaker's presentation – North Star Ballroom
Cost
| Type | Until January 16 at 5 PM | After January 16 at 5 PM |
| --- | --- | --- |
| Non-Members | $45 | $50 |
| Members | $35 | $40 |
| Retiree's / Displaced Members | $15 | $20 |
| Students | $5 | $10 |
Reservations must be made by Wednesday, January 22, 2019 at 5:00 PM

Menu
Appetizers:
Classic Cheese Tray: Swiss, Cheddar and Pepper Jack Cheeses served with Pita Chips and Croatini
Apple, Goat Chesse and Honey Crostini
Caprese Skewers with Pesto and Balsamic Glaze
Parmesan Stuffed Artichoke Hearts served with Warm Marinara Sauce
Dinner Buffet: Yucatan Bowl
Create your own Yucatan Bowls with White or Brown Rice, Charro Beans, Braised Chicken and Beef, Roasted Portobello Mushrooms, Toppings Bar
including two (2) Salsas and Sides.
Cilantro Lime White Rice
Pico De Gallo
Salsa Verde
Romaine Lettuce
Avocado Ranch Dressing
Charro Beans
Braised Chicken
Braised Beef
Roasted Portobello Mushrooms
Guacamole
Dessert: Dulce de Leche Brownie
Beverages: Iced tea and water
Also, Cash Bar will be open from 5:00 PM – Beers and wines are only available at the cash bar.
Register Now