Arrangements & Program Committees
Thursday, January 18, 2018
Dairy Technology Night with Speaker Doug Martin
Register Now
*New Registration Fee Schedule*
Regular/Early Bird Registration Fees until Jan 5th
Increased $5.00 Registration Fee after Jan 5th
Registration closed Jan 11th @ Noon
*No walk-ins/on-site registration available on Jan 18th, General Mills security requires registration 1 week prior to meeting*
PRESENTATION HIGHLIGHTS:
What is General Mill's view about future trends in the dairy/ yogurt category?

Where will consumers go after Greek yogurt?
What is the trend in the Organic Category?
What is the trend in non-dairy?

What are the major challenges in the US Yogurt Industry and how is General Mills responding?

How will General Mills drive traffic to the dairy aisle

A case study: The launch of Oui, by Yoplait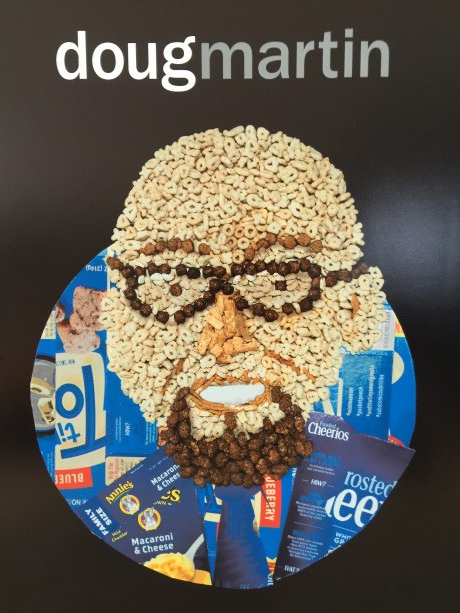 Doug Martin
Director of Marketing: Yogurt New Products & New Brands at General Mills
"Dairy Aisle Trends with a Focus on Yogurt"
Doug holds A BS in Economics from the Wharton school of the University of Pennsylvania and an MBA from UCLA Anderson.  Actually, he rarely physically holds either one of those degrees but he did earn them and could probably produce the paperwork to prove it if push came to shove.
Doug started his career in the retail clothing business where he was in the "Executive Trainee Program" at Lord & Taylor and subsequently a buyer at Salvatore Ferragamo and Gap, Inc.  He was also at Prada for a minute but that didn't work out because it really was a lot like that Anne Hathaway movie.  Also Doug regularly eats lunch and that seemed vaguely frowned upon.
Doug joined General Mills as a marketing intern in the summer of 2005.  He returned full time in 2006 and has held positions of increasing responsibility across the Natural & Organic, Snacks, Cereal , and Yogurt operating units.  He is currently the business unit director for Yoplait where he has responsibility for the established yogurt portfolio as well as innovation like this summer's Oui by Yoplait launch.
Doug lives in Excelsior Minnesota where he enjoys writing about himself in the third person, but finds it difficult to come up with a short list of hobbies that make him seem cool or mysterious.  He would settle for "interesting" but even that still feels like a stretch.  He lives with his wife who is a passionate GMI sourcing professional and their eight year old son who is passionate about his own opinion in all things – regardless of his actual depth of knowledge or life experience.
Reservations
On-line credit card payment is preferred or you can pay the night of the event if needed. Reservations are due by Thursday, January 11 at Noon. If you have special dietary needs such as allergies, gluten free etc, have additional questions or need to cancel please email Donna Miller at donna.miller@genmills.com.
NOTE: Everyone needs to register.
Schedule
Thursday, January 18, 2018
| Schedule | Room |
| --- | --- |
| 4:00-5:00 pm Executive Board Meeting | MGO CRC2-25 |
| 5:00-6:00 pm Networking/social hour and appetizers | MGO CRC2-23 Atrium |
| 6:00-7:00 pm Dinner (Buffet) | MGO CRC2-21/22 |
| 7:00-8:00 pm Presentation | MGO CRC2-21/22 |
Cost
| Type | Until Jan 5 | After Jan 5 |
| --- | --- | --- |
| Members / Non-Members | $35 | $40 |
| Retiree's / Displaced Members | $15 | $20 |
| Students | $5 | $10 |
Reservations must be made by January 11, 2018 at Noon

Location
General Mills World Headquarters
1 General Mills Blvd
Golden Valley, MN 55426-1347
Individuals should bring a photo ID and allow for extra time to go through security at the employee entrance
Please do not use the visitor entrance – visitor entrance is closed at 5 PM. Attendees will need to enter through the employee entrance.  Please refer to this PDF document.
Menu - Buffet Style

Appetizer:
Cheese Platter with Gluten Free Crackers
Entrées:
Stuffed Chicken Breast with Roasted Red Peppers and Asparagus
Herb-Grilled Salmon with Mango Salsa
Vegetarian:
Stuffed Portabella Mushrooms W/ Ratatouille
Sides:
Stir Fry Fresh Vegetables
Jeweled Brown Rice Pilaf
Whole Wheat Rolls and butter
Salad:
Orange-Scented Couscous Salad with Almonds, Cilantro and Cucumber
Broccoli and Apple Salad
Sweets:
Chewy Chocolate-Oat Bars (Betty Crocker Healthy Heart Cookbook)
Includes coffee, tea and water
Register Now