New Professionals Volunteer Event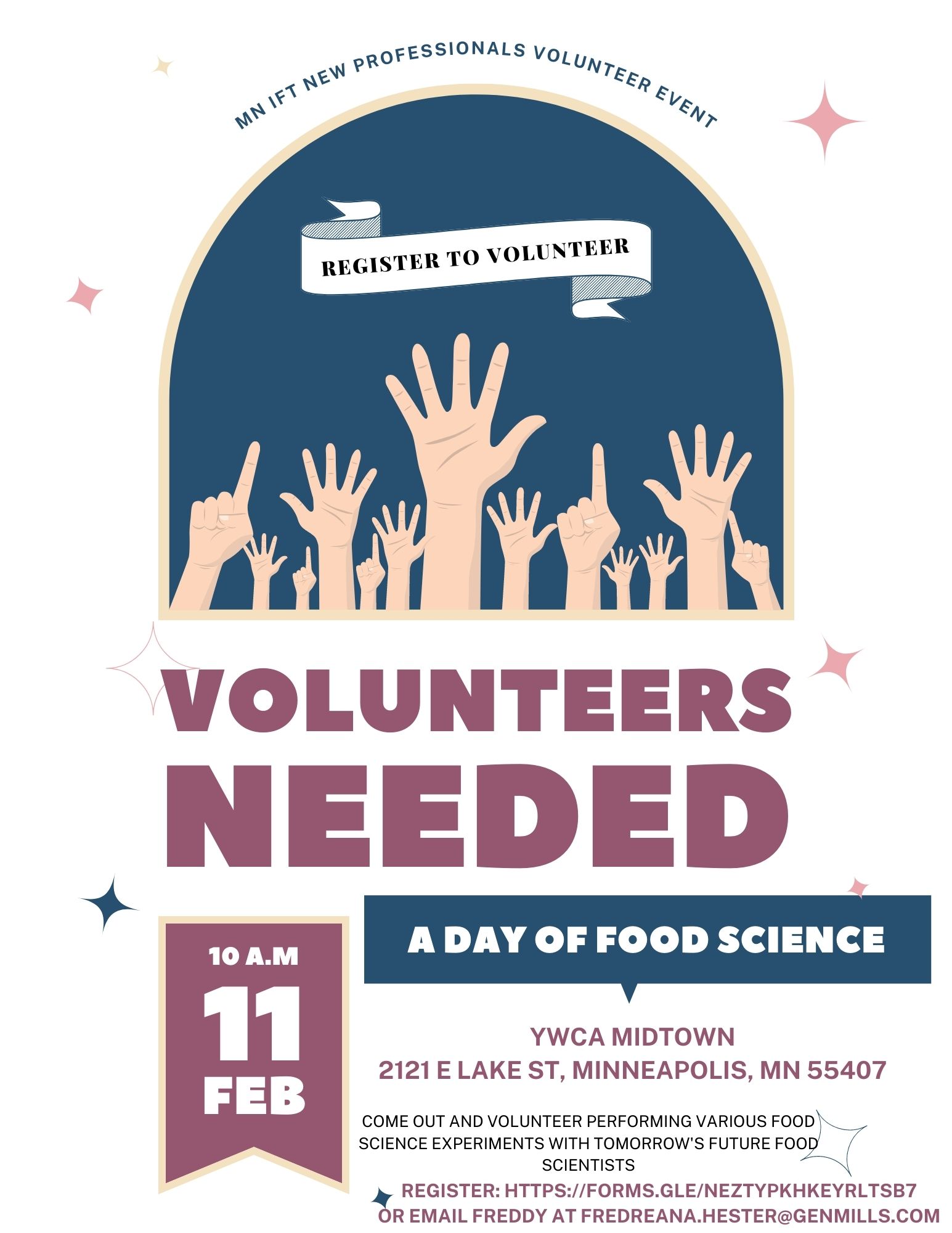 Come out and volunteer performing various food science experiments with tomorrow's future food scientists.
Who: Anyone in MN IFT is welcome to attend!
When: Saturday, February 11th at 10 AM
Where: YWCA Midtown
2121 E Lake St
Minneapolis, MN 55407
Registration is FREE!
Please contact Freddy (Fredreana.Hester@genmills.com) for more info!