MN IFT Volunteer Event Cooks for Kids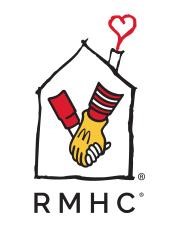 Cooks for Kids is a volunteer opportunity for groups to plan, prepare and serve meals at the Ronald McDonald House in Minneapolis. Provide a home-away-from-home meal for families as they are caring for a sick child. Cooks for Kids volunteers make a tremendous difference in the lives of the families.
There is a parking lot in which we can park cars in, otherwise street parking where available.
Dinner is served 6-7:30 pm. We can have up to 15 volunteers and arrive any time after 3 pm. We are planning on serving 60-90 people. This includes all the prepping, serving and cleaning up afterwards.
When: Monday, April 29th from 3:00-7:30 PM
Where: Ronald McDonald House, 621 SE Oak Street, Minneapolis, MN 55414
Registration is FREE!
New Professional events are OPEN TO ALL, but geared towards anyone new to the food industry in the past 10 years or a student.
Please contact Tess Tierney (TTierney@bellisiofoods.com) for more info!