New Professionals IN-PERSON VOLUNTEER EVENT!
OUTSIDE TREE PLANTING @ Cedar Creek Reserve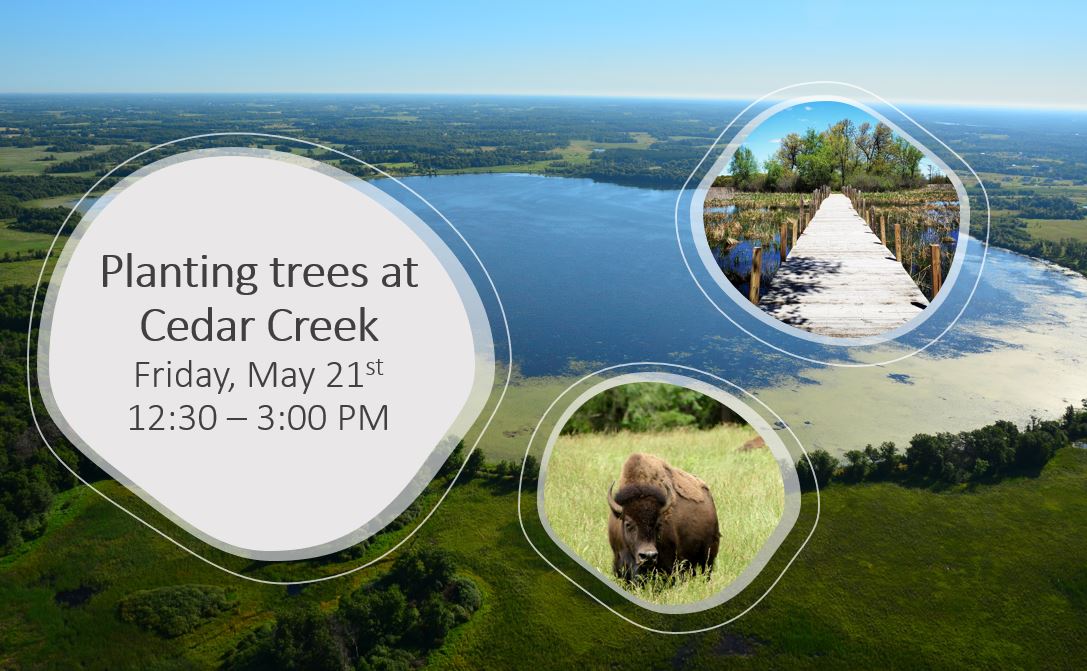 Help plant trees native to our state with MN IFT New Professionals & Cedar Creek's Education and Outreach department at the Cedar Creek Ecosystem Science Reserve! Volunteers will be transplanting deciduous and coniferous trees along the newly created Minnesota Ecology Walk trail. This event will be outdoors and give you the opportunity to connect with fellow MN IFT members, while learning more about our state's native habitats!
Cedar Creek Ecosystem has earned the highest rating of Outstanding Biodiversity Significance by the Minnesota County Biological Survey and an Ecologically Significant Area ranking by the Nature Conservancy.
Activities Include:
Digging holes with shovels
Removing trees from pots & placing in group
Watering
Refill holes
Mulching
Installing deer fencing (as time permits)
May need to lift up to 30.0 lbs. (aid can be provided if needed)
Additional Notes:
This event will be entirely outside (portable toilet available)
Please wear appropriate clothing
COVID guidelines provided by MN IFT, the University of Minnesota, and Cedar Creek's COVID policy must be followed at all times.

Sign ups & waivers will be required and info provided after sign up.
Who:
OPEN TO ALL
When: Friday, May 21st, from 12:30 – 3:00 PM
Where: Cedar Creek Ecosystem Science Reserve
2660 Fawn Lake Drive
NE East Bethel MN 55005
Registration is FREE!
There is a limit of 10 registrants, so register early!
Please contact Lindsay Budin (Lindsay.Budin@agropur.com) for more info!