Arrangements & Program Committees
Tuesday, February 6, 2018
Dinner, Silent Auction and Panel Discussion
Co-Sponsored by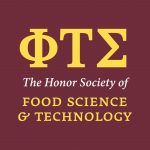 ΦTΣ  Phi Tau Sigma, The Honor Society of Food Science and Technology
Co-Sponsored by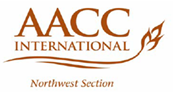 American Association of Cereal Chemists
Also held with this event is the Annual Silent Auction Fund Raiser for Student Scholars!
"Global Sourcing: Managing Logistics, Risks & Regulations"
Register Now
*New Registration Fee Schedule*
Regular/Early Bird Registration Fees until Jan 23rd
Increased $5.00 Registration Fee after Jan 23rd
Registration closed Jan 30th @ 5PM
Overview
The Minnesota Section of IFT, Phi Tau Sigma, and the Northwest Section of AACC are delighted to welcome distinguished panelists from the food industry to discuss advantages, disadvantages, needs and risks of Global Sourcing. Global sourcing risk factors include: economic stability, varying foreign government systems and regulations, hazardous working conditions, direct and indirect cost of importation of goods, food certifications and more! Get your questions answered and make smarter decisions in the future! 

Moderator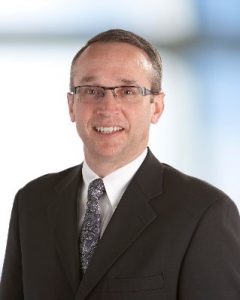 Dr. Kevin Myers, PhD, Sr. VP, Research & Development and Quality Control, Hormel Foods)
Dr. Kevin Myers is Senior Vice President of Research & Development and Quality Control at Hormel Foods Corporation.  He earned his master's and doctorate degrees in Meat Science and Food Science at Iowa State University.  Kevin came to Hormel Foods in 2001 with 13 years of prior experience in food research and development.   He oversees product development, packaging, food safety validation, laboratory services, and corporate quality control for Hormel Foods. He is a member of the American Meat Science Association and the Institute of Food Technologists.  He is also a member of the Minnesota Governor's Food Safety Task Force, the Executive Board for the University of Georgia Center for Food Safety, the Executive Advisory Board for the Center for Food Safety at the University of Georgia, and the Advisory Board for the Iowa State University Animal Science Department.
Panelists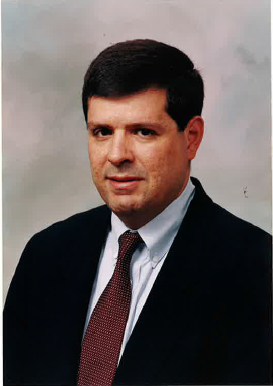 Dr. Joseph A. Scimeca, Vice President, Global Regulatory & Scientific Affairs, Cargill
Dr. Scimeca holds the position of Vice President of Global Regulatory & Scientific Affairs, Corporate Food Safety and Regulatory Affairs at Cargill, where he provides leadership for ensuring that company food and feed products are safe, included being protected against intentional acts of adulteration and bioterrorism, and are in compliance with the appropriate related food/feed regulations.  His responsibilities include devising corporate policies and requirements for conducting safety and risk assessment, including GRAS determinations.  Over his career, he has either been part of a GRAS panel, or provided project leadership, for over a dozen GRAS determinations.  He currently manages a team of 13 regulatory and toxicological professionals based in various regions of the world. Dr. Scimeca has and continues to serve on various technical committees for several scientific organizations and trade associations. He has chaired the Minnesota Food Safety and Defense Task Force for over 10 years, which is held under the auspices of the Minnesota Departments of Agriculture and Health.  He has authored over thirty peer-reviewed scientific publications, two monographs, and four book chapters.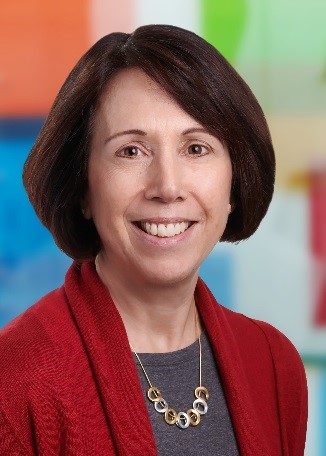 Bonnie Welshons, Director of Quality and Regulatory Operations (QRO), General Mills, Inc.
Bonnie Welshons is a Director of Quality and Regulatory Operations (QRO), General Mills, Inc. and has global responsibilities for Ingredients and Packaging Materials. This Center of Expertise includes External Quality Management (XQM) teams in North America, China, South America, Europe/Australia and India. Across the entire team the responsibilities include vendor approvals for new products and cost saving initiatives. This includes audits, corrective actions and documentation. Her team also contributes to the specific material category strategies, develops vendor relationships, leads continuous improvement projects, addresses non- compliance issues and ensures specification reviews. Over the last several years the team has been integrating new businesses both domestically and internationally. They have also been leading the globalization of their work across regions, focused on standardizing their commercialization processes, risk management tools, auditor development and calibration expectations. A signature part of their work includes providing training and education for suppliers and leading industry-wide improvement efforts through external organizations. Like many other US companies they have been actively addressing and implementing the new FSMA regulations throughout their operations providing products to the US.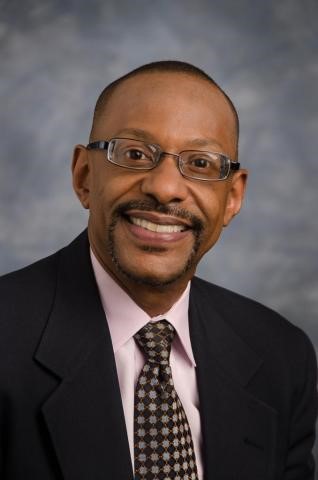 Tony Flood, Sr. Vice President, Food Safety, International Food Information Council
Tony Flood, Sr. Director Food Ingredient Communications comes to the table with over 20 years of tactical, hands on and day-to-day experience in science communications.  Along with other talented colleagues at IFIC, his role is to help translate scientific information into to consumer –friendly resources on topics such as food allergens, contaminants in food and ingredients.  Tony directs the implementation of risk / crisis communication strategies internally and among the broader food community of stakeholders in the U.S. and globally.  He co-authored "Food Safety:  A Communicator's Guide to Improving Understanding" in collaboration with USDA / FAS / EMP. Tony directs IFIC's Food Ingredient Safety Committee. Tony directs IFIC's clean label efforts including the recent "Clean Label Value" a qualitative look at clean label through the eyes of millennials and Gen Z consumers. He earned a BS degree in Communications in 1986 from James Madison University in Harrisonburg, VA and has successfully completed coursework in risk communication from the Harvard School of Public Health and food safety risk assessment at JIFSAN. Tony enjoys traveling and is a novice collector of model airplanes and muscle cars.

Reservations
On-line credit card payment is preferred. If you have special dietary needs such as allergies, gluten free etc., have additional questions or need to cancel please call Tanu Tokle at 479-856-1583 or email TanuT@qualitechco.com.  Please note if you miss the deadline, we may be able to accommodate you. Funds will be donated to the MNIFT Scholarship fund.
NOTE: Everyone needs to register.
Schedule
Tuesday, February 06, 2018
Schedule
4:00-5:00 pm Board Meeting
5:00-6:00 pm Check-in & Social
5:00-6:00 pm Silent Auction
6:00 pm Buffet/Dinner
6:45 pm Speakers and Panel Discussion
7:45 pm Questions/Closing Remarks
Cost
| Type | Until Jan 23 | After Jan 23 |
| --- | --- | --- |
| Members / Non-Members | $35 | $40 |
| Retiree's / Displaced Members | $15 | $20 |
| Students | $5 | $10 |
Reservations must be made by Tuesday, January 30, 2018 at 5:00 PM

Location
The Metropolitan
5418 Wayzata Blvd
Golden Valley, MN 55416
View Directions
Parking is available on-site at The Metropolitan
Silent Auction
Make a difference by joining and building the funds for student scholarship by participating in the annual silent auction fund raiser!
Square payment will be available for credit card payments on site! The items purchased in the online and live silent auction can be picked up on site during the event.
Menu - Buffet Style

Hors d'oeuvres:
The D'Amico Platter with assorted cheeses, meats, marinated vegetables and flatbreads (part of buffet put out early)
Salad:
Chopped house salad with tomato, cucumber, red onion, olive, feta and red wine vinaigrette
Entrées:
Sautéed chicken breast with mushroom, bacon and Pearle onion sauce
Grilled salmon with orange fennel sauce and beet horseradish
Zucchini lasagna with mint pesto, sundried tomato and basil oil
Sides:
Grilled vegetables with saffron couscous and charmoula oil
Creamy rosemary potato galette
Dessert & Coffee Buffet:
Assorted miniature desserts
Coffee, Decaf coffee, Tea
Also, cash Bar will be open from 4:45pm
Directions
FROM EAST Take 394 West to the Xenia/Park Place exit. Turn right on Xenia to Golden Hills Drive. Turn right on Golden Hills Drive and go one block to Turner's Crossroad. Turn right on Turner's Crossroad. The Metropolitan is on the left, across from the Colonnade building.
FROM WEST Take 394 East to the Xenia/Park Place exit. Turn left on Xenia to Golden Hills Drive. Turn right on Golden Hills Drive and go one block to Turner's Crossroad. Turn right on Turner's Crossroad. The Metropolitan is on the left, across from the Colonnade building.
FROM NORTH Take Highway 100 South to 394 West. Take 394 West to the Xenia/Park Place exit. Turn right on Xenia to Golden Hills Drive. Turn right on Golden Hills Drive and go one block to Turner's Crossroad. Turn right on Turner's Crossroad. The Metropolitan is on the left, across from the Colonnade building.
FROM SOUTH Take Highway 100 North to 394 West. Take 394 West to the Xenia/Park Place exit. Turn right on Xenia to Golden Hills Drive. Turn right on Golden Hills Drive and go one block to Turner's Crossroad. Turn right on Turner's Crossroad. The Metropolitan is on the left, across from the Colonnade building
Register Now