Wednesday, November 8, 2023 @ 5:00 PM
At General Mills Headquarters.
In-Person (Plus a Virtual Option!)
Register Now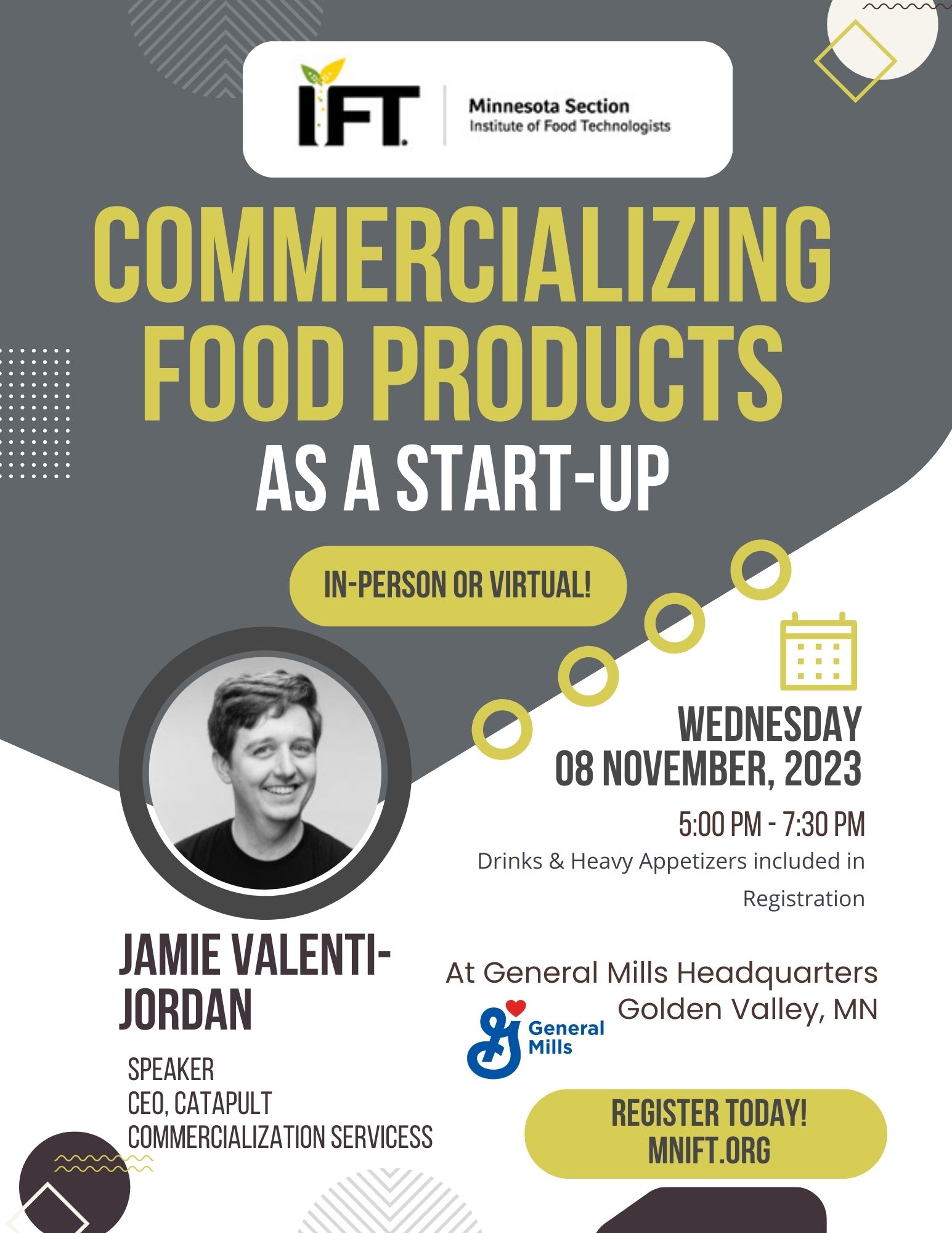 Speaker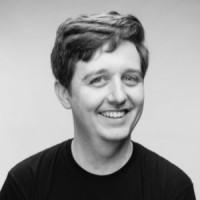 Jamie Valenti-Jordan
CEO
Catapult Commercialization Services
Title: Bare Essentials - Commercializing Food Products as a Startup
Overview: Commercialization of food products requires a synergy between market forces, technical development, operational capability, financial resources, sales power, and luck. If any of these are missing, it is challenging to bring a profitable product to consumers. Given the complex nature of each of these elements, why do emerging brands not only continue to emerge, but some find success? During this presentation, discuss meaningful strategies used to short-circuit the path to commercialization for emerging brands and compare those to historically established brand systems.
Bio: Jamie Valenti-Jordan, CFS is the CEO of Catapult Commercialization Services Inc, a 90-person consulting group focused on providing technical and operational solutions for food and beverage companies. Prior to this, he has spent his 20 year career at Campbell Soup, Del Monte Foods, and JUST in process R&D, engineering, and operations. During his career, he has installed over $100M in capital equipment, commercialized over 1000 products, and received a patent in tomato peeling.
Jamie teaches Food Engineering and Food Processing at Mount Mary University and serves on the Board of Directors for IFT and is a strong advocate for emerging and scaling brands. He also serves as Cubmaster for his son's Cubscout Pack and Dungeon Master for his weekly D&D campaign. Prior to his career, Jamie received his Bachelor's in Chemical Engineering from Georgia Institute of Technology and a Master's in Food Science from the University of Wisconsin-Madison.
Reservations
Online credit card payment is required.
Registration will stay open until Friday, November 3rd, at 10:00 PM. Early Bird registration ends on October 18th, 2023.
Registration costs will include drinks and heavy appetizers.
If you have additional questions, please email Freddy Hester (Fredreana.Hester@genmills.com) or Lindsay Budin (Lindsay.Budin@agropur.com).
NOTE: Virtual registrations will receive the Zoom meeting login information after registration.
Location
General Mills Headquarters
1 General Mills Boulevard
Golden Valley, MN 55426
Parking: Park in Employee Ramp and stop at the guard's desk to check in
Schedule
Wednesday, November 8, 2023
4:00 - 5:00 PM Board of Directors Meeting***
5:00- 6:10 PM Social with Heavy Appetizers & Drinks
6:10-7:00 PM "Bare Essentials - Commercializing Food Products as a Startup" by Jamie Valenti-Jordan
7:00-7:30PM Closing Remarks & Networking
** Zoom link and meeting placeholder will be sent with agenda by MNIFT President for BOD members.
Cost:
| Type | Until End of Day October 18th | Starting October 18th |
| --- | --- | --- |
| In-Person Member | $25 | $35 |
| In-Person Non-Member | $35 | $45 |
| In-Person Student | $5 | $10 |
| Virtual Member | $5 | $5 |
| Virtual Non-Member | $10 | $10 |
| Virtual Student | Free | Free |
Register Now