Networking Happy Hour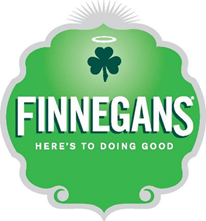 Join the MN IFT New Professionals & Students for a night of networking and fun at FINNEGANS Brew Co. Taproom. There will be appetizers, beer and N/A beverages available. We look forward to seeing you there!
FINNEGANS is the first beer company in the world to donate 100 percent of profits from beer sales to feed the hungry. Learn more at https://finnegans.org/.
When: Tuesday, October 2nd, 2017 at 4:30-7:30pm
Where: FINNEGANS TAPROOM – 817 S 5th Ave, Minneapolis, MN 55404
Cost: $5 (Includes appetizers and one drink)
New Professional events are OPEN TO ALL, but geared towards anyone new to the food industry in the past 10 years or a student.
Please contact Tess Tierney (TTierney@bellisiofoods.com) for more info!