Dampfwerk Distillery Tour & Tasting
Hosted by North Central RCA & MN IFT New Professionals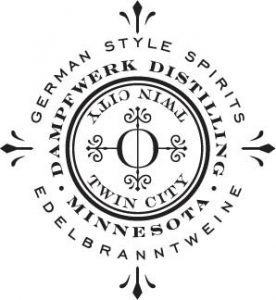 The Dampfwerk is a family distillery located in St. Louis Park, Minnesota. We aim to make the finest European-style fruit brandies and liqueurs, all with an unexpected American twist... The Dampfwerk offers contemporary spirits that are meant to be enjoyed in the vibrant company of family and good friends.
When: Tuesday, November 6th, 6:00-8:00 PM
Where: Dampfwerk Distillery – 6311 Cambridge St, St Louis Park, MN 55416
Cost: $20 (Includes spirit tasting and appetizers)
New Professional events are OPEN TO ALL, but geared towards anyone new to the food industry in the past 10 years or a student.
Please contact Tess Tierney (TTierney@bellisiofoods.com) for more info!