Volunteer Event Cooks for Kids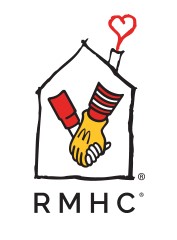 Cooks for Kids is a volunteer opportunity for groups to plan, prepare and serve meals at the Ronald McDonald House in Minneapolis. Provide a home-away-from-home meal for families as they are caring for a sick child. Cooks for Kids volunteers make a tremendous difference in the lives of the families.
Dinner is served 6-7:30 pm. We can have up to 15 volunteers and arrive any time after 3 pm. We are planning on serving 60-90 people. This includes all the prepping, serving and cleaning up afterwards.
We look forward to having a great time for a great cause!
Who: Anyone in MN IFT is welcome to attend!
When: Monday, May 7th, 2018 from 3:00-7:30pm
Where: Ronald McDonald House | 621 SE Oak Street, Minneapolis, MN 55414
There is a parking lot in which we can park cars in, otherwise street parking where available.
Cost: Free
Registration Open: April 16 – May 4
Anyone is welcome to join us. Feel free to invite a colleague, supplier, or customer.

Register Now!
Please contact Tess Tierney (TTierney@bellisiofoods.com) for more info!