Wednesday, March 23, 2022 @ 2:00 PM
MNIFT MARCH MEETING VIRTUAL
Register Now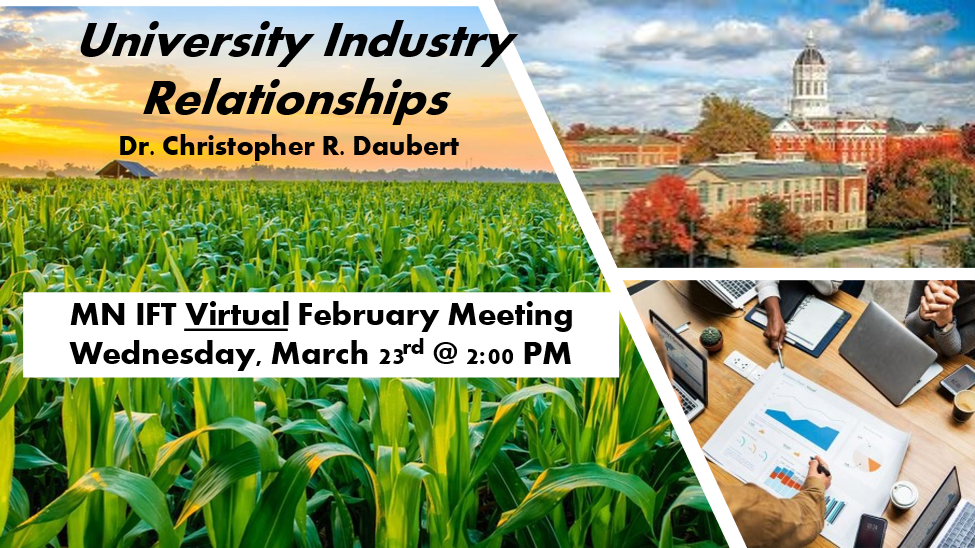 Overview:
"University Industry Relationships" We often celebrate the inventors and creators who drive the world forward with astonishing scientific breakthroughs. Research giant Norman Borlaug have accomplished so much that he almost embody scientific progress itself.
What may surprise us is the public-private partnerships that play an important role in food production and related research in this country. This discussion will provide more background and information on these partnerships and the importance of them. This kind of partnership is not steered by any one entity. It's an alignment of interests, a coalition driven by the common goal of translating research breakthroughs.
Speaker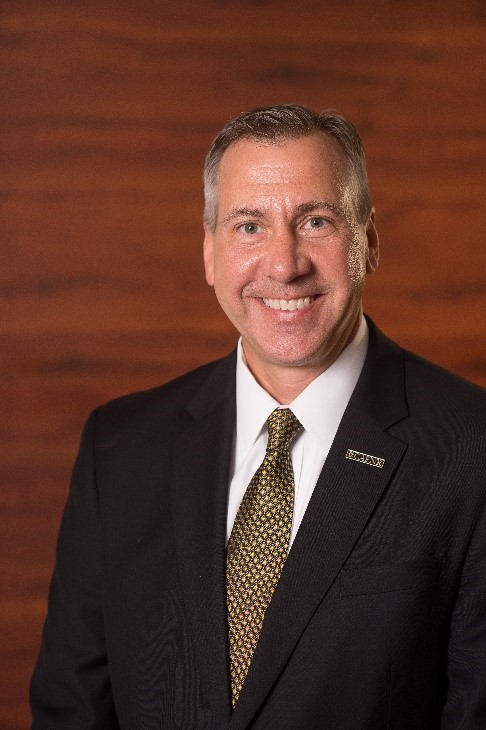 Dr. Christopher R. Daubert
Christopher R. Daubert, Ph.D., is Vice Chancellor and Dean of the College of Agriculture, Food and Natural Resources at the University of Missouri (Mizzou), and Professor in the Division of Food Systems and Bioengineering.
He joined Mizzou from North Carolina State University where he served as professor and head of the Department of Food, Bioprocessing and Nutrition Services and director of the Food Rheology Laboratory.
Reservations
On-line credit card payment is required. Registration will stay open until the event's end, March 23rd, at 3:00 PM. If you have additional questions, please email Muthu Muthukumarappan at kas.muthukum@sdstate.edu.
NOTE: Everyone needs to register to receive the Zoom meeting login information.
Schedule
Wednesday, March 23, 2022
2:00 – 2:10 PM Networking
2:10 – 2:45 PM "University Industry Relationships" by Christopher Daubert
2:45 – 2:55 PM Discussion / Q&A
2:55 – 3:00 PM Closing Remarks
Cost:
Members: $5
Students: FREE
***The revenues for this meeting will go towards future hybrid event expenses

Register Now