Arrangements & Program Committees
Tuesday, March 6, 2018
"Trend Profiling: Fermentation trends in food and beverage"
Register Now
*New Registration Fee Schedule*
Regular/Early Bird Registration Fees until Feb 19th

Increased $5.00 Registration Fee starting Feb 20th

Registration closed Feb 27th @ 5PM

Overview
Food industry players must understand the issues influencing food and flavor trends in order to successfully navigate them and uncover novel white space.  Influencers including consumer forces will be discussed as they pertain to the shaping of marketplace trends and how they impact the creation of new products.  Participants will be able to better recognize and predict the opportunities and pathways for making food products and menu items successful in the marketplace. Equally important is the ability to recognize and adapt to upcoming changes in trend direction and to differentiate between long and short lived trends. The fermentation trend has entered both food and beverage categories and has strong ties to surrounding trends in health, travel, and economic changes.  The birth pattern and allies to the fermentation trend will be explored as well as its alliances with other trends, its poster children, and upcoming trajectory. The audience will be taken through an exercise where they can experience food and beverage pairings, involving fermentation, first hand to enhance their experience and understanding of this trend.

Objectives
Participants will be able to understand the issues pertaining to elements influencing food and flavor trends in order to successfully navigate them
Participants will be able to cross analyze trend information to generate actionable intelligence
Participants will be able to better recognized upcoming changes in trend direction
Speaker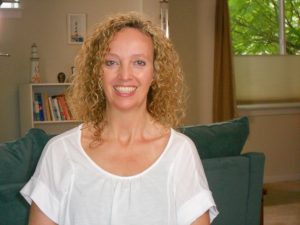 Suzy Badaracco, President, Culinary Tides, Inc.
Suzy Badaraccois a toxicologist, chef, and registered dietitian. She holds a Bachelor of Science degree in Criminalistics, an Associate degree in Culinary Arts, and a Master of Science degree in Human Nutrition. Suzy has worked as a trends forecaster for food industry clients since 1992. Suzy has been trained in military intelligence, chaos theory, and predictive analysis techniques used by both corporate and government bodies and has been practicing trends intelligence and predictive forecasting for more than 15 years. Using these techniques, she has been able to successfully predict and profile government, technology, adversary and ally, food, flavor, consumer, industry, and health trends.
Culinary Tides, Inc. Conference Schedule 2016
ATX West, Anaheim, CA February 9-11
Food Consumer Science Professionals, MN, May 18-19
FMI, Chicago, IL, June 20-13
IFT, Chicago, IL, July 18-20
Flavor & the Menu, Newport, CA, August 8-11
Supply Side West, Las Vegas, NV, October 4-6
Fast Casual, Dania Point, CA, October 9-11
PMA produce, Orlando, FL, October 12-14
Global Pouch West, Las Vegas, December 7-9
Reservations
On-line credit card payment is preferred. If you have special dietary needs such as allergies, gluten free etc., have additional questions or need to cancel please call Tanu Tokle at 479-856-1583 or email TanuT@qualitechco.com. Please note if you miss the deadline, we may be able to accommodate you. Funds will be donated to the MNIFT Scholarship fund.
NOTE: Everyone needs to register.
Schedule
Tuesday, March 06, 2018
Schedule
4:00-5:00 pm Executive Board Meeting
5:00-6:00 pm Networking/Social
6:00-7:00 pm Buffet Dinner
7:00-8:00 pm Speaker Presentation with Beer and Dessert Pairing + Q & A
Cost
| Type | Until Feb 19 | Starting Feb 20 |
| --- | --- | --- |
| Members / Non-Members | $35 | $40 |
| Retiree's / Displaced Members | $15 | $20 |
| Students | $5 | $10 |
Reservations must be made by Tuesday, February 27, 2018 at 5:00 PM

Location
Surly Brewing Company (View Map)
520 Malcom Ave S , Minneapolis, MN 55414
763.999.4065
Parking is available on-site at Surly Brewing Company
Menu - German Heritage Buffet

Spinach Cabbage Salad - Caraway Dressing
Gurkensalat - Pickled Cucumber Salad
Chicken Schnitzel
Kielbasa - Confit Potatoes, Sauerkraut
Trout - Brown Butter, Hazelnut
Roasted Vegetable Spaetzle
Mac & Cheese Side Dish with Elbow Noodles, Gruyere & American Cheese and Breadcrumbs
Bread & Butter Service
Pairing Menu
Desserts
Yuzu Trifle: Made with yuzu curd, strawberry, almond, and passion fruit.
Triple Chocolate Marquis:  Made of an orange brownie base and dark, milk, & white chocolate cremeux.
Beers
Register Now