Wednesday, January 23, 2019
MINNESOTA SECTION IFT
DAIRY MEETING EVENT!
Register Now
Theme: All proteins are not created equal: Translating the importance of protein quality for real world application
*New Registration Fee Schedule*
Regular/Early Bird Registration Fees until January 16th

Increased $5.00 Registration Fee starting January 16th
Overview
The Minnesota Section of IFT welcomes our distinguished speaker, Dr. Matthew Pikosky, Vice President of Nutrition Research for the National Dairy Council as he shares nutritional insights from his studies of protein. Please join us for networking, dinner, and an informative presentation.
Protein continues to be a top of mind nutrient for today's consumers. A significant and growing body of research continues to support the benefits of higher protein diets for sports nutrition, weight management and healthy aging. But quantity doesn't always equate to quality, and evolving science is beginning to show that not all proteins are created equal in their ability to deliver on these benefits. There is also growing interest in the environmental sustainability of our diets and sources of dietary protein. But what constitutes a sustainable protein? While low environmental impact is a focus of many, other factors such as the accessibility, cost, cultural acceptability, and safety (among others), must also be considered. This presentation will examine these issues and help translate the importance of protein quality for real world application.
Speaker: Dr. Matthew Pikosky, PhD, RD, V.P. of Nutrition Research at NDC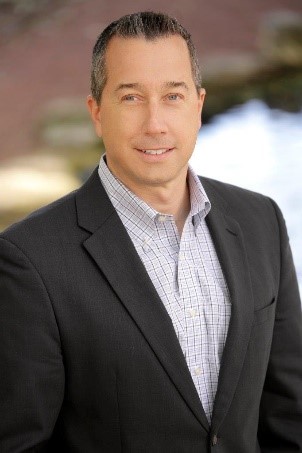 Matthew Pikosky, PhD, RD, is Vice President of Nutrition Research for the National Dairy Council. He has over 15 years of nutrition research and scientific communications experience across government, non-profit and food and beverage industry.
In his current role, Matt leads the Dairy Protein research program, the goal of which is to build the scientific evidence supporting unique consumer focused benefits of milk and dairy protein ingredients to strengthen marketplace positioning and catalyze industry innovation.
Matt also works with leaders in the food and beverage industry to provide nutrition guidance to help drive menu and product innovations featuring dairy.
Prior to joining the National Dairy Council, Matt served as a Senior Scientist in the Applied Medical Nutrition Science group at Nestlé Health Science, was the Director of Research Transfer and Vice President of Scientific Affairs for Dairy Management Inc. and served as a Research Physiologist at the U.S. Army Research Institute of Environmental Medicine.
Matt holds a Bachelor's degree in Nutrition, a Master's degree in Exercise Physiology and a Ph.D. in Nutrition all from the University of Connecticut where his research focused on defining optimal protein intakes for endurance athletes and physically active adults.
Menu
Appetizers
Classic Cheese Tray: Swiss, Cheddar and Pepper Jack Cheeses served with Pita Chips and Croatini
Apple, Goat Chesse and Honey Crostini
Caprese Skewers with Pesto and Balsamic Glaze
Parmesan Stuffed Artichoke Hearts served with Warm Marinara Sauce
Salad: Greek Salad with Crumbled Peta

Entrée
Asiago Chicken with Red Pepper Sauce
Pan roasted vegetables
Goat cheese and roasted garlic mashed potatoes
Dessert: Cherry Cheesecake Tarts

Beverages: Iced tea and water
Also, Cash Bar will be open from 5:00PM – Beers and wines are only available at the cash bar.
Reservations
Register on line at www.mnift.org. On-line credit card payment is preferred or you can pay the night of the event if needed. Reservations are due by Tuesday, January 22 at 5:00 PM. If you have special dietary needs such as allergies, gluten free etc., have additional questions or need to cancel please call Tanu Tokle at 479-856-1583 or email TanuT@qualitechco.com.
Early bird fee date: January 16, 2019
Schedule
Wednesday, January 23, 2019
Schedule
4:00 – 5:00 PM Executive Board meeting (FSCN Room 153) -or- UMN Dairy Pilot Plant Tour (gather in lobby of FSCN building)
5:00 – 5:45 PM Networking – North Star Ballroom (in St Paul Student Center)
5:45 – 7:00 PM Meal – North Star Ballroom
6:45 – 8:00 PM Speaker's presentation – North Star Ballroom
Cost
| Type | Until January 16 | Starting January 16 |
| --- | --- | --- |
| Non-Members | $45 | $50 |
| Members | $35 | $40 |
| Retiree's / Displaced Members | $15 | $20 |
| Students | $5 | $10 |
Reservations must be made by Tuesday, January 22, 2019 at 5:00 PM


Register Now
Location
The University of Minnesota
St. Paul Student Center – North Star Ballroom
2017 Buford Avenue
Saint Paul, MN 55108
Parking: Options include: Gortner Avenue Ramp; Paid surface lot parking managed by UMN Parking & Transportation Services is available with an entrance off of Commonwealth Ave (in front of the FSCN Building). The daily rate is $5; Street parking is available on the streets (some may be metered).
Directions
Click Map Image to View on Google Maps