Tuesday, February 22, 2022 @ 12:00 PM
GREAT PLAINS SUBSECTION FEBRUARY MEETING VIRTUAL
Register Now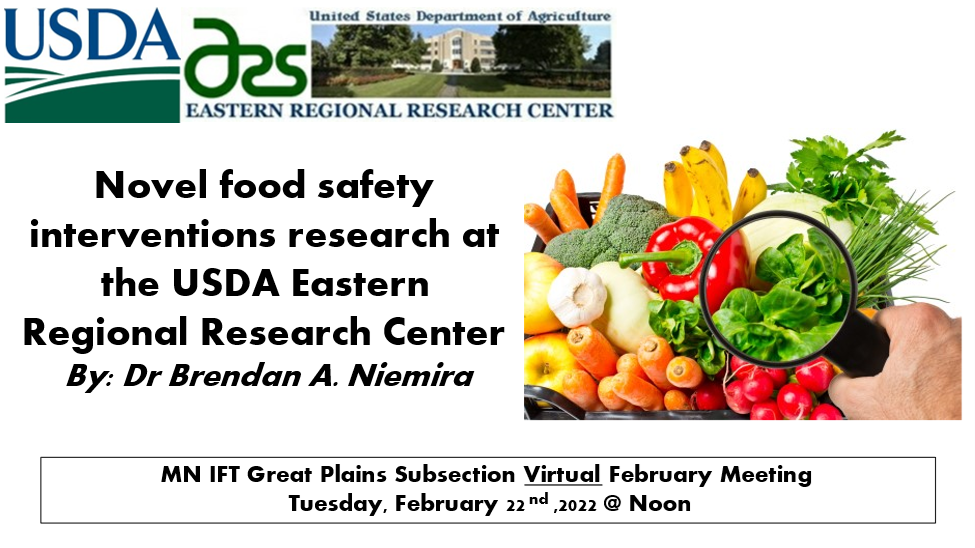 Overview:
"Novel food safety interventions research at the USDA Eastern Regional Research Center"
Foodborne pathogens cause millions of illnesses every year. At the US Department of Agriculture's Eastern Regional Research Center near Philadelphia, PA, scientists and engineers have focused on developing new ways to improve food safety and shelf life while retaining quality and nutritional value. A variety of technologies have been advanced in recent years to expand on the suite of tools available to food processors.
From long-standing research projects on nonthermal processing technologies such as irradiation, high pressure and advanced antimicrobial compounds, to newer approaches such as cold plasma, high intensity light treatments, radio frequency pasteurization, and active packaging, the food safety research at ERRC has addressed key aspects of efficacy, scalability and practicality.
This presentation will give an overview of this research, and the drivers for these technologies, such as the desire for minimal processing, clean labels, lower costs, and sustainability.
Speaker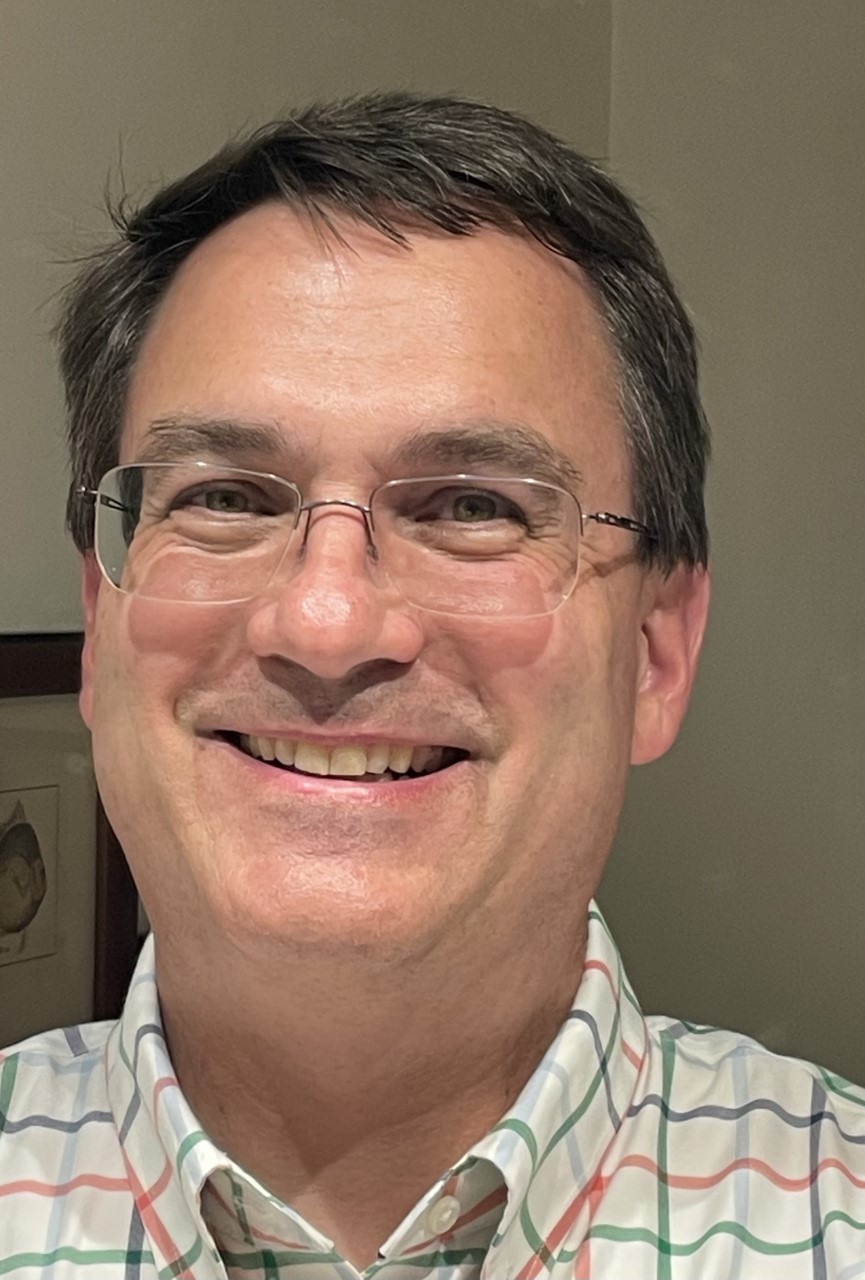 Dr. Brendan A. Niemira
Dr. Brendan A. Niemira is the Research Leader of the Food Safety and Intervention Technologies Research Unit at the U.S. Dept. of Agriculture's Eastern Regional Research Center in Wyndmoor, PA. He leads a team of 20+ scientists, engineers, technicians, postdocs and students in developing tools to kill human pathogens - E. coli, Salmonella, Listeria, Shigella, norovirus, etc. - on produce, meats, poultry, eggs, and other foods.
In addition to supervising scientific and administrative staff and setting short- and long-term research priorities, Dr. Niemira represents his team and USDA-ARS to the public and to stakeholders in domestic and international interactions. His personal research focuses on the development and validation of cold plasma, high intensity monochromatic light, and other nonthermal and precision thermal treatments for inactivation of human pathogens on a variety of foods.
Dr. Niemira is the co-editor and author of a well-regarded reference text and holds one patent. He has published more than 150 peer-reviewed research articles, book chapters, and critical reviews. He serves on the Board of Directors for the Institute of Food Technologists and is a member of the International Association for Food Protection and the American Society for Microbiology. He is a member of the editorial boards for "Applied and Environmental Microbiology" and "Journal of Food Protection".
Reservations
On-line credit card payment is required. Registration will stay open until the event's end, February 22nd, at 1:00 PM. If you have additional questions, please email Muthu Muthukumarappan at kas.muthukum@sdstate.edu.
NOTE: Everyone needs to register to receive the Zoom meeting login information.
Schedule
Tuesday, February 22, 2022
12:00 – 12:10 PM Networking
12:10 – 12:45 PM Presentation by Dr. Brendan A. Niemira
12:45 – 12:55 PM Discussion / Q&A
12:55 – 1:00 PM Closing Remarks
Cost:
Members: $5
Students: FREE
***The revenues for this meeting will go towards MNIFT Scholarships and future hybrid event expenses

Register Now