New Professionals Mixology Mix 'N' Mingle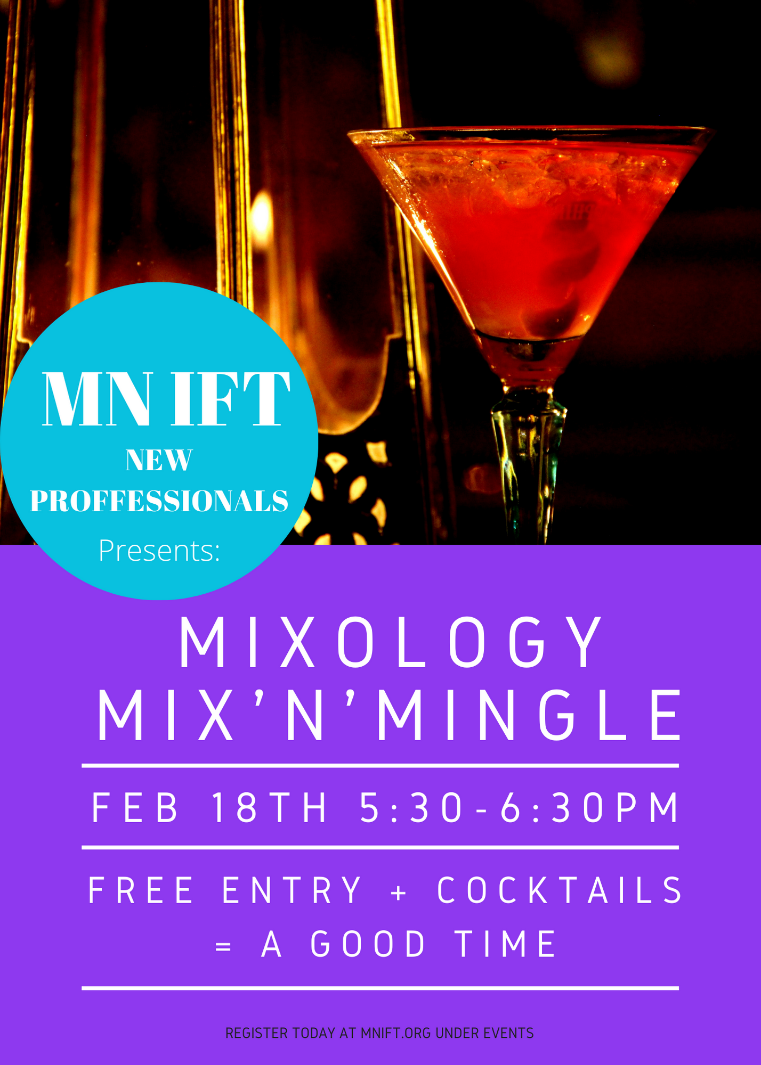 Please join us for a Mixology Mix'n'Mingle on February 18th, 5:30-6:30 PM! This Teams event will be featuring Fredreana Hester where she will be instructing how to jazz up signature cocktails to add to your collection. Joins us for fun, networking, and sipping on some tasty beverages!
What Supplies are Needed? (not provided by MNIFT)
Your favorite beverages of choice

Sparkling water/club soda
Fruit juice of your choice
Alcoholic or non-alcoholic beverage of choice (whiskey, tequila, cider, beer, root beer)

Fruit & Herbs

Your choice of two fruit (orange, limes, pineapples) and two herbs (mint, rosemary, thyme)

Simple syrup & bitters
Shaker & ice
When:
Thursday, February 18th, from 5:30-6:30pm
Where: Microsoft Teams Meeting
The meeting link will be included in your registration confirmation email.
Registration is FREE!
Anyone in MN IFT is welcome to attend!
Register Now!
Please contact Lindsay Budin (Lindsay.Budin@agropur.com) for more info!