ONE Fermentary Tour & Tasting Event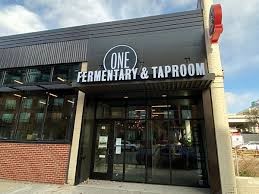 Please join us on a Tour and Tasting Event at ONE Fermentary in North Loop Neighborhood, Minneapolis! ONE Fermentary & Taproom is a new brewery crafting small batch beers with a focus on unique fermentation processes. The event will include a tour with head brewery, Ramsey Louder, a tasting and light food. Join us as we learn about this unique new brewery and the behind the scenes. All our welcome! We hope to see you there!
When:
Tuesday, February 11th from 5:30-7:30 PM
Where: ONE Fermentary & Taproom – 618 5th Street North, Minneapolis MN 55401
Registration is $10 per person!
Sign-Up Open: January 10th – February 7th
Please contact Lindsay Budin (Lindsay.Budin@agropur.com) for more info!