Thursday, February 27, 2020
MINNESOTA SECTION IFT
SILENT AUCTION DINNER MEETING!
Register Now
Topic: The Future of Plant Based Protein
*New Registration Fee Schedule*
Regular/Early Bird Registration Fees until February 26th

Increased $5.00 Registration Fee starting February 26th
Silent Auction - Bid Now!
The 16th Annual MNIFT Silent Auction bidding has been opened!
An anonymous donor who will do a 10% match of the final net proceeds up to $1,000!
The Future of Plant Based Protein
The world of food is constantly changing and evolving, especially in the areas of plant based protein. Join the MN Section IFT, Mark Fahlin from Cargill and Mitin Rathod from Sensient as they discuss the increasing trend of plant based protein.
Keeping with the trend we will be also conducting a plant based burger challenge at the Silent Auction Dinner Meeting – the Impossible burger v. the Beyond Meat burger. Try them both, cast your vote and see which plant based burger wins!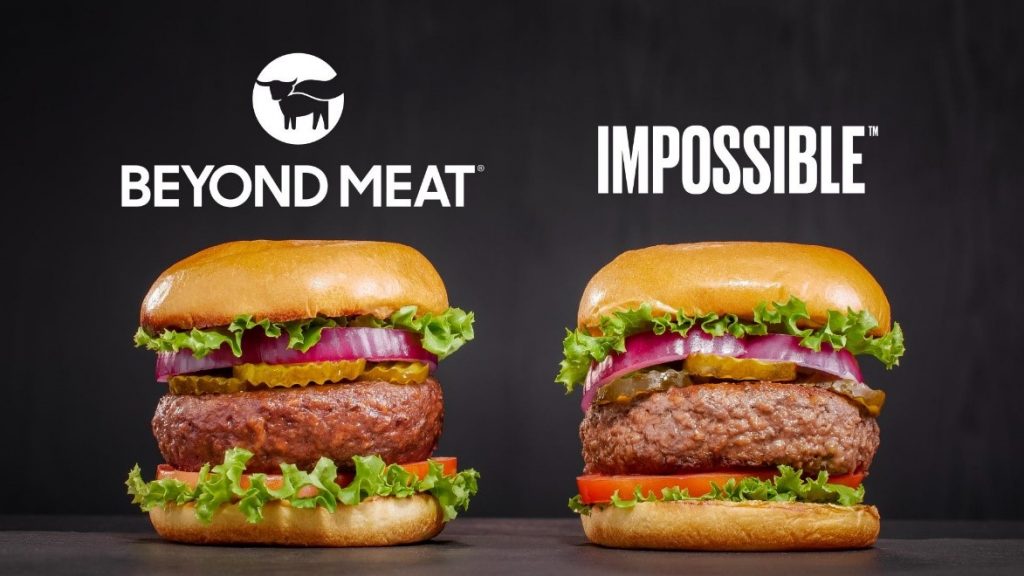 Menu
Appetizers
Spring Roll Platter - Chicken, Pork & Shrimp, Vegetarian
Fresh Ginger Slaw
Spicy Dipping Sauce
Dinner Buffet
Roasted Beets, Tomatoes, Fennel, Mint, Arugula, Pumpernickel Crouton, Beet Crema, Herb Vinaigrette
Freshly Baked D'Amico Breads - served with sweet cream butter
Herb-Roasted Chicken, Miso-Mustard Sauce
Sauteed Halibut, Lemon Caper Butter Sauce
Roasted Sweet Potato Cake, Black Beans, Fire Roasted Peppers, Chimichurri, Cumin Spiked Yogurt
Farro, Asparagus, Roasted Tomato, Wild Mushrooms
Red Potatoes, Butter, Garlic, Herbs
Mini-Desserts

white and dark chocolate dipped fruit
handmade truffles
chocolate truffle torte triangles
assorted miniature cheesecake triangles
assorted fruit, nut and chocolate tartlets
Beverages: Dark Roast Coffee, Decaffeinated Coffee and Hot Tea, served with sweeteners, cream and lemon
Reservations
Register on line at www.mnift.org. On-line credit card payment is preferred or you can pay the night of the event if needed. Reservations are due by Thursday, February 27 at 5:00 PM. If you have special dietary needs such as allergies, gluten free etc., have additional questions or need to cancel please call Kumar Mallikarjunan at 540-818-0556 or email kumarpm@umn.edu.
Early bird fee date: February 26, 2020
Schedule
Thursday, February 27, 2020
Schedule
4:00 – 5:00 PM Board Meeting
5:00 – 5:45 PM Check in, Social Networking & Silent Auction Bidding
5:45 – 6:00 PM Burger Tasting Challenge & Bidding
6:00 – 7:00 PM Buffet Dinner & Continue Bidding
7:00 – 8:00 PM Speakers presentation
Cost
| Type | Until February 26 | Starting February 26 |
| --- | --- | --- |
| Non-Members | $45 | $50 |
| Members | $35 | $40 |
| Retiree's / Displaced Members | $15 | $20 |
| Students | $5 | $10 |
Reservations must be made by Thursday, February 27, 2020 at 5:00 PM

Register Now
Location
The Metropolitan
5418 Wayzata Blvd
Golden Valley, MN 55416