Wednesday, December 5, 2018

Register Now
*New Registration Fee Schedule*
Regular/Early Bird Registration Fees until November 20th

Increased $5.00 Registration Fee starting November 21st

Registration closed November 27th @ 5PM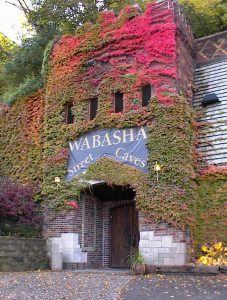 Cave Tours: 5:15 – 6:15 PM
Group 1: 5:15 – 5:45 PM
Group 2: 5:45 – 6:15 PM
Sign up to one of the two groups (max: 50 people/group) for a 25 minute tour offers a unique experience narrated by knowledgeable and talented, historically dressed guides who make history fascinating and thrilling.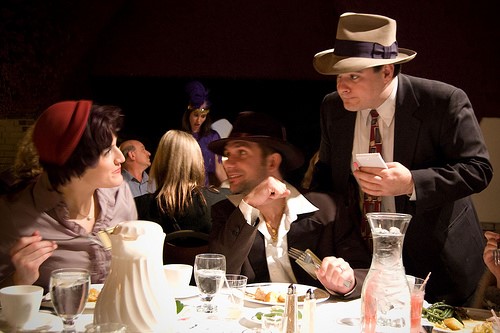 Come and have a fun filled holiday party, with an Improv comedy event, food and activities. You are encouraged to bring your better-half to the party.
The 3-person gangster improv session is interactive and will promote participation by the guests. Several guests will be called up on stage to stand in as characters in the show. Information like nicknames, hobbies, running jokes, little funny tidbits, will be weaved into the story line for an interactive show with active participation from the audience.
Location
Wabasha Street Caves
215 Wabasha St S
St Paul, MN 55107
Parking: Limited parking space (about 30) is available at the Wabasha Street Caves parking lot. Additional free parking is available in the nearby Health Partners parking lot after 5:00 PM.
Directions
Click Map Image to View on Google Maps
Reservations
Register on line at www.mnift.org. On-line credit card payment is preferred. Reservations are due by Tuesday, November 27, 2018 at 5:00 PM. If you have special dietary needs such as allergies, gluten free etc., have additional questions or need to cancel please call Kumar Mallikarjunan at 612-624-3224 or email kumarpm@umn.edu.
NOTE: NO ON-SITE REGISTRATION ALLOWED. EVERYONE MUST REGISTER IN ADVANCE.
Early bird fee date: November 20, 2018
Schedule
Wednesday, December 5, 2018
Schedule
5:00 – 5:30 PM Check In
5:00 – 6:00 PM Networking
6:00 – 7:00 PM Buffet Dinner
7:00 – 7:45 PM Improv show
7:45 – 8:00 PM Closing, Food Donation & Raffle
Cost
| Type | Until November 20 | Starting November 21 |
| --- | --- | --- |
| Non-Members | $45 | $50 |
| Members | $35 | $40 |
| Retiree's / Displaced Members | $15 | $20 |
| Students | $5 | $10 |
Reservations must be made by Tuesday, November 27, 2018 at 5:00 PM


Register Now