New Professionals SPRING HAPPY HOUR!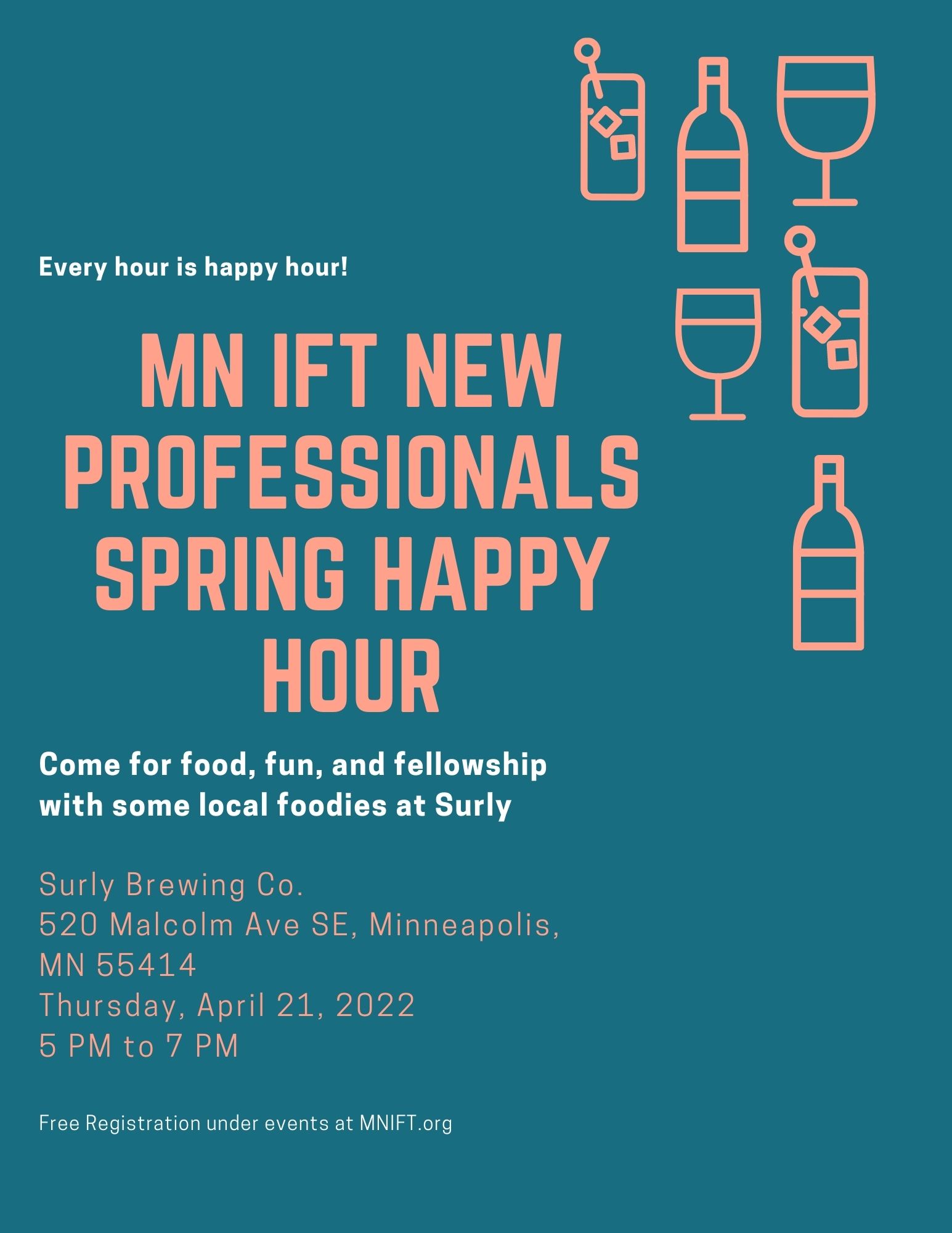 The MNIFT New Professionals are hosting a spring happy hour. Come for food, fun and fellowship with some local foodies at Surly!
Who: Anyone in MN IFT is welcome to attend!
When: Thursday, April 21st from 5:00 – 7:00 PM
Where: Surly Brewing Co.
520 Malcolm Ave SE
Minneapolis, MN 55414
Registration is FREE!
Please contact Freddy (Fredreana.Hester@genmills.com) for more info!