Arrangements & Program Committees
Monday, April 23, 2018
2018 Macy & Student Award Meeting
Register Now
*New Registration Fee Schedule*
Regular/Early Bird Registration Fees until April 8th

Increased $5.00 Registration Fee starting April 9th

Registration closed April 13th @ 5PM
Speaker - 2018 Macy Award Recipient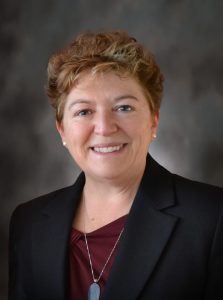 Title: Not Your Mother's Ag School: Food Science Education in 2018
Speaker: Dean Kathryn J. Boor of Cornell University
Online Announcement with Macy Award Background Information:  https://www.mnift.org/awards/macy-award/

New Professionals Workshop Agenda
The MN IFT New Professionals Committee will be hosting a Professional Development Workshop from 4:00-4:45 pm before the April Dinner Meeting and in conjunction with Aerotek Food and Beverage. The objective of this workshop is to give participants, primarily new professionals and students, the opportunity to ask questions and gain insight from experienced professionals with a variety of backgrounds in a round table setting.
Workshop Agenda
4:00-4:10– Introduction (with Mike Getter of Aerotek)
4:10-4:40 – Round Table Rotations
4:40-4:45 – Wrap Up
Student Scholarship Awards
Each year, the Minnesota Section of IFT awards multiple scholarships to outstanding food science graduate and undergraduate students. These student scholarship awards are given to encourage volunteer service, leadership, academic achievement, professional development and to support research in Food Science.
Reservations
On-line credit card payment is preferred. If you have special dietary needs such as allergies, gluten free etc., have additional questions or need to cancel please call Tanu Tokle at 479-856-1583 or email TanuT@qualitechco.com. Please note if you miss the deadline, we may be able to accommodate you.
NOTE: Everyone needs to register.  Students are not charged a fee but still need to register to assure accurate meal counts.
Schedule
Monday, April 23, 2018
Schedule
4:00-5:00 pm Executive Board Meeting
4:00-4:45 pm New Professionals Development Workshop
5:00-6:00 pm Networking/Social
6:00-7:00 pm Buffet Dinner
6:30-7:00 pm Award Ceremony
7:00-7:30 pm Macy Award Presentation and Q&A Session
Cost
| Type | Until April 8 | Starting April 9 |
| --- | --- | --- |
| Members / Non-Members | $35 | $40 |
| Retiree's / Displaced Members | $15 | $20 |
| Students | FREE | FREE |
Reservations must be made by Friday, April 13, 2018 at 5:00 PM

Location
Como Park Zoo & Conservatory (View Map)
Bullard Rainforest Room
1225 Estabrook Drive
Saint Paul, MN 55103
651-487-8200
Both meeting rooms are on the second level of the Como Park Visitor center. There will be signage and personnel available at the entrance to the visitor center. This PDF visitor guide shows where the visitor center is at Como Park.
Parking available on-site
Menu - Italian Buffet

AntipastoTray - Balsamic Marinated Cipollini Onions, Pepperoncini, Roasted Peppers, Petite Mozzarella
Honey Lemon Marinated Fruit Salad (V)(GF) -  Stone fruit, Strawberries, Blueberries, Pistachios
Sautéed Chicken Breast (GF) - Artichoke Hearts, Sun-Dried Tomatoes, Marsala Wine Sauce
Grilled Flank Steak (GF) - Garlic, Rosemary, Black Pepper
Spring Vegetable Cavatappi (V) - Baby Spinach, Artichokes, Broccoli, Asparagus, Plum Tomatoes, Red Onion, Summer Squash, Mushroom Sauce
Rosemary Potatoes (V)(GF) -  Asiago Cheese
Caramelized Carrots (V)(GF) - Pearl Onions, Zucchini
Country Bread - Foccacia, Ciabatti with Extra Virgin Olive Oil (V)
Dessert - Assorted Cookies and Bars
Register Now