New Professionals Virtual HIIT Workout Session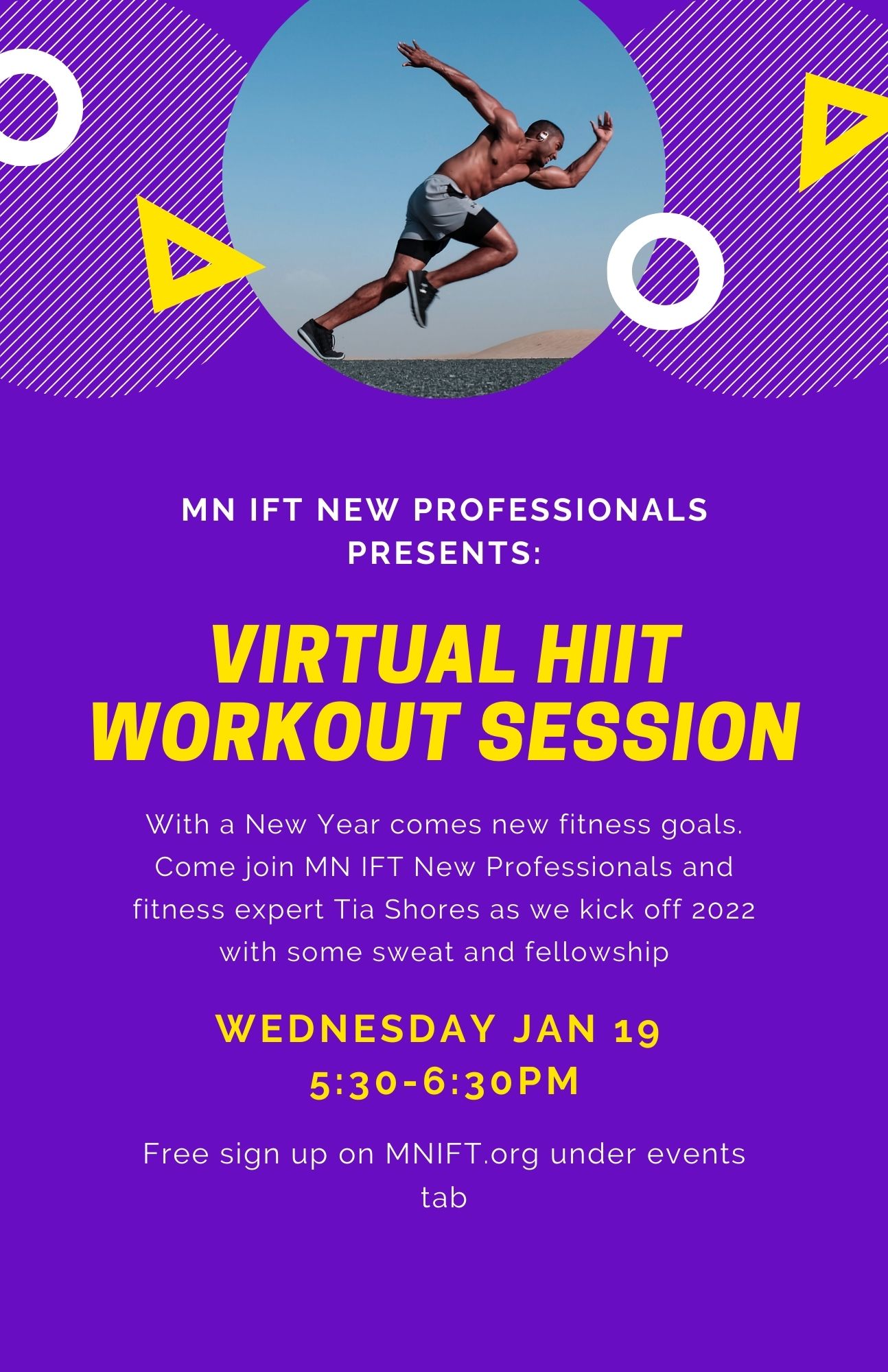 With a New Year comes new fitness goals. Come join MN IFT New Professionals and fitness expert Tia Shores as we kick off 2022 with some sweat and fellowship.
Who: Anyone in MN IFT is welcome to attend!
When: Wednesday, January 19th from 5:30-6:30 PM
Where: Microsoft Teams Meeting
Registration is FREE!
Please contact Freddy (Fredreana.Hester@genmills.com) for more info!