Announcing the 2015 President's Award
The Chair's Award committee is pleased to announce that Tina Hacker is this year's recipient. Tina has taken a leadership role in making the MN IFT Supplier's Expo a success. You may or may not know but the Supplier's Expo is the major source of income to the section. This income is used to run the section including offering a greatly reduced dinner meeting cost to all members, free dinner meetings to students, off set website set up and operation, as well as support our scholarship programs. We are extremely fortunate to have Tina on board! Click here to see the list of past winners.
Tina's Background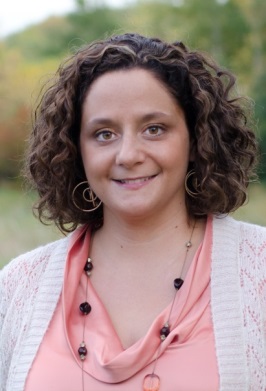 Since graduating with a Food Science Degree from Iowa State University and then moving to the Twin Cities, Tina has been a member of the MN IFT. She is currently the Chair of the Supplies Expo Committee and has been actively volunteering on the committee for 10 years.
The Suppliers Expo is a critical part of MN IFT and is the primary fund raiser for the section. The Expo has seen many changes over the last several years and most of the recent changes have involved the renovation of the automated registration website. As the registration process continues to improve additional volunteer man-hours are freed up. This allows the committee more time to strategize and implement changes that will help make the show better for both the exhibitors and the attendees. In addition to new online programming, the committee works with various vendors like the exhibit hall decorator, the caterer, PM printing, the City of Minneapolis and the Minneapolis Convention Center to pull off a one day Expo event .
Tina is an Account Manager for Kerry and lives in Woodbury with her husband and two daughters. Her daughters are active in SEMS swim team and WAA track, so much of Tina's free time is spent at practices or meets. She is an active volunteer for the Royal Oaks PTA and has held leadership positions at her church. In her free time, Tina loves to boat, swim and read.