Arrangements & Program Committees
Kickoff Dinner Meeting
Tuesday, September 19, 2017
Register Now
Joint Event with
Research Chefs Association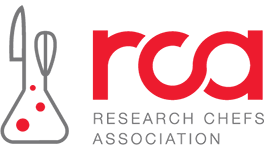 From Seed to Sophistication
We invite you to attend this interactive blend of Culinary Arts + Food Science to experience 4 intervals of Live Chef Demonstrations to:
Learn about food sustainability influence from seed to table
Understand the agriculture farming practices, growing regions & seed varieties
Learn how market and consumer trends influence supply & demand on finished product offerings
Evaluate ingredient value propositions in finished product applications
Taste and see how the featured functional ingredients are transformed into a finished product
Company Presenters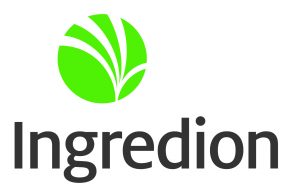 Company: Ingredion
Featured Ingredient: Fiber
Featured Sample: Fettuccini Pasta w/Alfredo Sauce
Featured Speaker: Chris Thomas
This presentation will provide an overview of the fiber ingredient description, value propositions and how to use it in product applications. The chef demonstration will highlight how to make a pasta by mixing and sheeting of pasta dough with the VERSAFIBE™ 1490 Dietary Fiber to achieve an excellent source of fiber.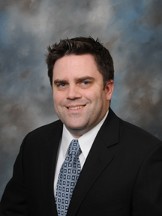 Chris Thomas joined Ingredion (Bridgewater, NJ) in 2009 as part of the Bakery & Snack Applications Group. Chris spent 5 years in Bakery Applications, focusing on developing ingredient solutions for high quality gluten-free products and recipe cost improvement through reduction of costly ingredients. He transitioned into his current role in Technical Service in 2015, where he works closely with Sales in support of Key and Strategic Accounts. Prior to joining Ingredion, Chris worked in bakery product development for a leading food manufacturer. Chris earned a bachelor's degree in food science and technology from Virginia Polytechnic Institute and State University.
---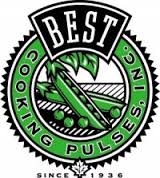 Company: Best Cooking Pulses
Featured Ingredient: Pea Flour
Featured Sample: Pâte Sucrée Crust with Butternut Squash Mousse
Featured Speaker: Sean Audet
Best Cooking Pulses short presentation 'Pulses 101', will be followed by Chef Sean Audet demonstrating a gluten-free Pâte Sucrée Crust with sweet spiced butternut squash mousse and microgreens. BEST Whole Navy Bean Flour and Pea Hull Fibre will be the featured pulse ingredients. The goal is to create a high quality, flavorful gluten-free product with twice the protein and three times the fiber.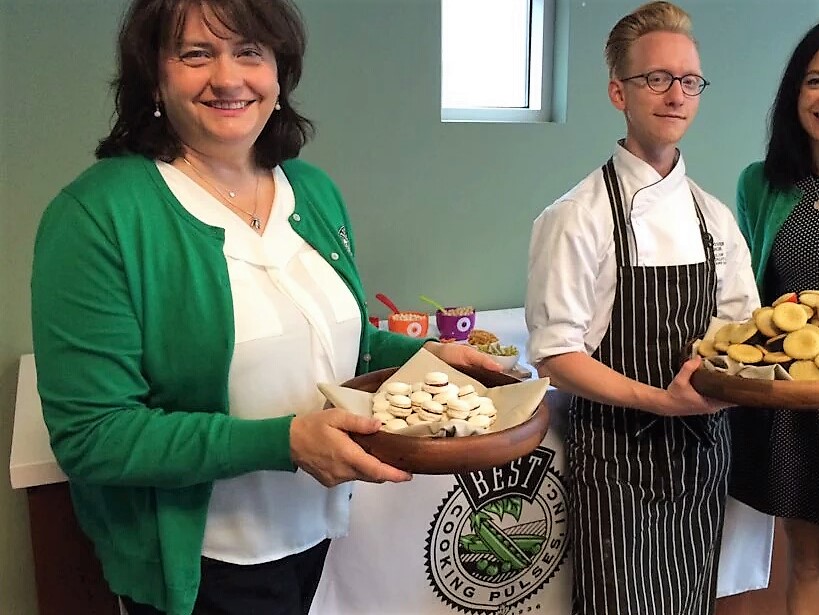 With a background in biochemistry and education from the Culinary Institute of Canada, Chef Sean Audet spent much of his career working in some of Canada's finest kitchens before joining the research and development sector. He currently resides in Winnipeg, Manitoba and works as a creative consultant, speaker and entrepreneur.
---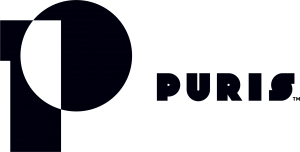 Company: PURIS
Featured Ingredient: Pea Protein
Featured Sample: Cookies and Milk
Featured Speakers: Tyler Lorenzen and Kushal Chandak
This presentation will focus on pea protein and how to use the whole system—protein, starch & fiber. It falls into the mission of sustainable agriculture which will be highlighted in the presentation. Tyler and Kushal will make a batch of cookies served with their milk for the chef demonstration.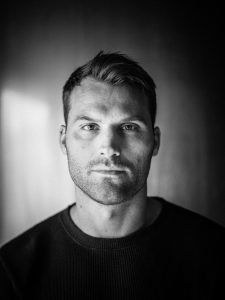 Tyler Lorenzen leads PURIS' management team and their continuous innovations in better for you plant based foods. Tyler began his career developing the demand for PURIS Pea Protein and led the company's commercial team. With his back ground as a professional athlete, Tyler is interested to health, wellness and human performance.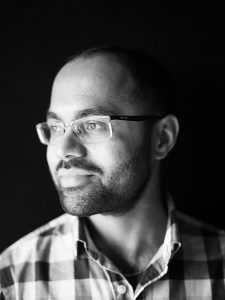 Kushal Chandak, aka "Kush" leads the innovation team for PURIS through ingredient development and finished product design. Kush led the process development for PURIS Pea Protein as well as a number of consumer good products featuring plant based proteins.
---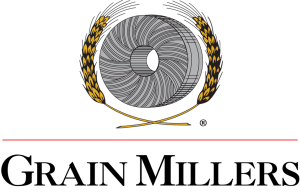 Company: Grain Millers
Featured Ingredient: Oats
Featured Sample: Bars
Featured Speaker: Sharon Herzog and Kris Nelson
Oats 101 provides a farm to fork view of what we do good every day. Good for consumers, good for our farmer, good for our manufacturers and distributors. It's a simple mission, but its impact is large. In the end, our products and partnerships allow us to provide simple, clean food that's bursting with goodness. Because doing things right is good for everyone. Bars are made better, more nutritious and meet consumer demand through choices that are made in the development process. We will demonstrate how several oat based ingredients can provide for not only a great tasting and nutritious bar but one that has a clean label as well.

Sharon Herzog is currently Director of Innovation Research and Development for Grain Millers in Eden Prairie, MN. Sharon was previously a Chair of the MN IFT Section (2015-2016) and is currently the Membership Chair. She has been involved in food product development for over 30 years having worked for both small and large companies. While much of her career has been spent formulating conventional products, her passion lies in the development of organic food products. Sharon earned her Bachelor's degree in Biology from the University of Wisconsin-River Falls, and her Master's degree in Food Science and Nutrition from the University of Minnesota.
Kris Nelson has been working in the grain related industry for 38 years with roles in product development and quality assurance followed by a transition to technical sales. Kris earned a BA in Biology from St. Olaf College and a Masters degree in Food Science and Nutrition from the University of Minnesota. She has been involved with the Minnesota IFT section serving on the scholarship committee, as a Section Councilor, as well as serving as Chair (2000-2001).
Reservations
On-line credit card payment is preferred or you can pay the night of the event if needed. Reservations are due by Wednesday, September 15 at 5:00 PM. If you have special dietary needs such as allergies, gluten free etc, have additional questions or need to cancel please call Rachel at 952-448-5151 or email RachelP@qualitechco.com Please note if you miss the deadline, we may be able to accommodate you. If you cancel after the deadline you are still responsible for payment but please let us know you will not be attending.
NOTE: Everyone needs to register.
Schedule
Tuesday, September 19, 2017
3:45 & 4:15 pm Tours (must pre-register as part of dinner registration and pay in advance)
5:00-6:00 pm Registration & Social Networking
6:00-7:00 pm Live Chef Demonstrations
7:00-7:15 pm Q&A and Wrap-up
7:15-7:30 pm MN IFT President's Award Presentation
7:30-7:45 pm Social
Cost
Members / Non-Members - $35.00
Retiree's / Displaced Members - $15.00
Students - $5.00
3:45 or 4:15 Tours - $5.00 Extra
Reservations must be made by September 15, 2017 at 3:00 PM
Location
American Swedish Institute
2600 Park Ave
Minneapolis, MN 55407
Menu

Buffet of Heavy Appetizers
Chef Demonstration Samples
Register Now