The Minnesota Section IFT 2021 Suppliers' Expo will follow all local COVID-19 guidelines including wearing masks.
Expo Date: October 12, 2021

Minnesota Section IFT Annual Suppliers' Expo
We are excited to be back in person to connect exhibitors with local buyers and local buyers with the latest products and services offered by food industry suppliers.
Attendee registration is complimentary - Sign up today!
Badge Registration View Exhibitors Sponsor Information Know Before You Go
Tuesday, October 12, 2021
Minneapolis Convention Center
1301 Second Ave South
Minneapolis, MN 55403
1:00 PM - 5:00 PM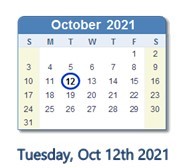 Schedule
10:30 AM - 12:30 PM: Exhibitor Set Up
1:00 - 5:00 PM: Exhibit Hall Open